Mar05
Quantitative Trading Systems: Practical Methods for Design, Testing, and Validation by Dr. Howard Bandy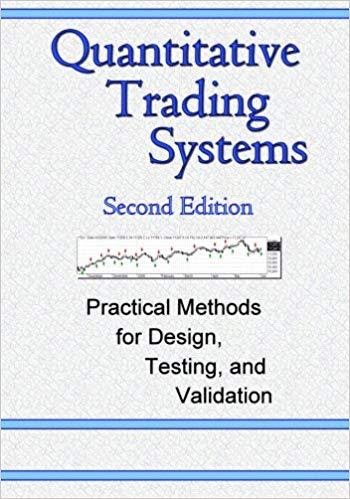 Description
Trading systems are just like branded items endorsed on television. Some would say that a particular strategy is the best in the market and that you should consider trying it too, but not at the expense of your own trading capital. Do we really have to try these commercialized trading systems, especially when they look good at the present market condition? Read this guide by Howard Bandy.
Quantitative Trading Systems is one of the best books that give traders an ample idea of how trading systems work and how they don't. Bandy gave a clear rendition of explaining the mechanical systems of trading along with the complications and drawbacks they entail.
About the Author
Howard Bandy's passion is studying as he finished several degrees, including in computer science, engineering, physics, and Mathematics. He served in the academe as a professor and dean. He is a computer programmer as well and designed commercially successful computer programs. He writes books, speaks at conferences, and advises to trading firms and independent traders.
The book is simply structured with the following topics:
1 Quantitative Analysis
2 Data
3 Trading System Overview
4 Measuring Success
5 AminBroker
6 Issue Selection
7 Entries and Exits
8 Functions and Indicators
9 Trending Systems
1o Mean Reversion Systems
11 Seasonality Systems
12 Pattern Systems
13 Anticipating Signals
14 Sector Analysis
15 Rotation
16 Portfolios
17 Filters and Timing
18 In-Sample Out-of-Sample
19 Statistical Tests
20 Walk Forward
21 Survivor Bias
22 Monte Carlo Analysis
Appendix A Extending AmiBroker
Appendix B Glossary
Appendix C Resources
Index