XM Broker Review
XM Group, or better known simply as XM, is a financial services provider that has established a presence in nearly 200 countries globally. It has garnered a successful number of clients since it has proven that it puts the best interest of its clients first. Moreover, this broker has an accommodative live support team that caters to traders in 30 different languages.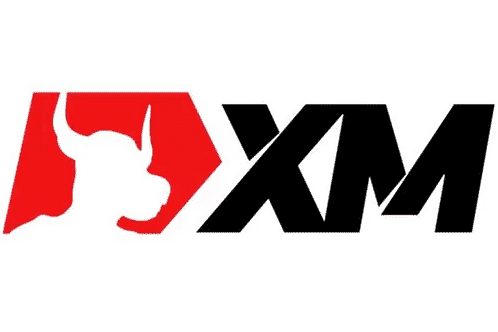 XM Security and Licenses
XM was introduced to the market twelve years ago and has several offices in Australia, Belize, and Cyprus. This broker holds multiple regulatory status from different jurisdictions, allowing it to provide services globally and reach a massive client base. XM is a globally known broker that has received numerous praise for its sophisticated services and features. IT has also been at the receiving end of awards and recognitions that further cemented it as one of the most trusted brokers in the industry. Moreover, XM holds a regulatory status from a respected body, which is the CySEC or Cyprus Securities and Exchange Commission. It also operates under ASIC or the Australian Securities and Investments Commission. This broker is known to be regulated by a number of trustworthy bodies both in the EU and beyond. This is among the reasons why it is highly preferred by users. 
XM is also compliant with the Financial Conduct Authority UK, as well as Belize's International Financial Services Commission. Moreover, this broker strictly adheres to European standards and laws that are imposed for brokerage companies to follow. It abides by the MiFID law, which demands all brokers operating within the EU to provide harmonious standards, ensuring that all EU-based clients trade with similar conditions. Through this law, XM guarantees that all its clients are properly taken care of, including their data and their funds. This law also entails that XM can be tried for misconduct in different countries in the EU, and would have to prove its innocence in all of them. All these regulations and laws further guarantee that XM is truly reliable and secure for clients.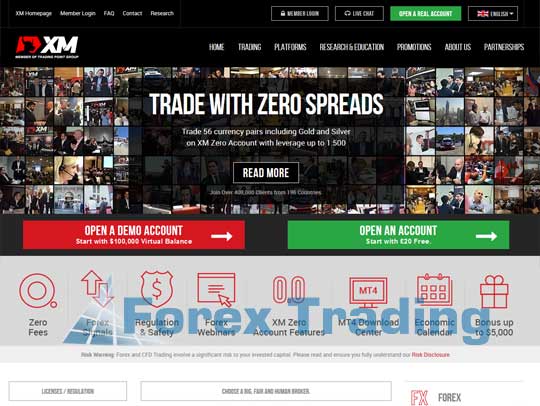 XM Platform Services
As a broker, XM has an extensive set of features to offer, especially in the aspect of platforms. It is most notably known to offer MetaTrader, the most in demand in the industry. This platform was built to flow well with different trading styles, as well as different levels of traders. 
MetaTrader4
This well-known platform is arguably the most sought after for trading forex and CFDs. It is equipped with industry-grade features and tools that let beginners and expert traders create profitable trades. It has more than a hundred indicators, an advanced charting set, and even a customizing feature that allows each trader to set it according to their preference. Since its launch in the early 2000s, MT4 has been widely-used in trading globally, and continues to do so as the industry grows. This is a must-used platform for novices because of its easy navigation and an even better one for experts because of its sophistication. 
MetaTrader5
The second platform offered by XM is the MT5, which was released a few years after MT4. This platform offers a similar level of functionality and sophistication, but it offers more in certain areas. It has an even more extensive set of indicators and charting tools, as well as the opportunity to trade different assets at one time. It is an ideal platform for building a portfolio and diversifying it, as well as a great option for beginners who want an easy-to-understand platform. It is a great option in various ways, and is also highly preferred by investors for trading in different markets globally. 
XM Research & Education
This broker's strongest suit would be its platforms, but it also does well in the area of research and education. XM ensures that all its clients are prepared before scouring for opportunities in the market, as well as having the right skills to execute profitable trades. This all starts with having an inclusive and diverse range of research and educational materials, which XM guarantees to have. 
XM is equipped with an extensive set of tools and educational resources that are handy in everyday trading. This broker offers daily news, a regular markets overview, and even a Podcast. Novices and experts can acquire trading ideas from the resources provided, as well as assess their skill level relative to the risks in the market. Among the greatest ways that these resources help traders is in spotting market opportunities through determining the price changes of various assets. All these and more help traders gain more knowledge and use the right skills to become better market participators. Moreover, XM has a decent range of educational videos, including webinars that teach different approaches to trading in the markets. These resources are geared towards beginners, but they are also well suited for professionals. 
 Conclusion
XM is a great and reliable broker in more ways than one. It has an extensive offering of tools, platforms, and resources. It is among the highly-respected brokers in the industry and has guaranteed that it operates with the best interest of its clients in mind. This broker is secure and safe, and is preferable to trade with for all traders.