Videforex is an online broker focusing on CFDs, binary options, and forex trading services. Despite being a new and young addition to the industry, this broker provides a proprietary platform that has caught the attention of many traders. Videforex is competitive in providing services to retail and institutional traders.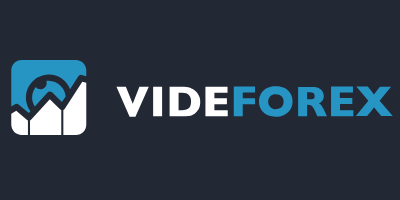 Videforex Security and Licenses
Videforex is an online financial services provider in various markets that was created in 2017. The company that owns and manages Videforex also handles other various brokerage firms globally. One of the core principles of this company, as implemented in the brokers it runs, is transparency in services. Finance Group Corp. runs Videforex and holds a regulatory status under this company. It is located in Vanuatu and registered by several trusted independent bodies. While Videforex has proven that it takes providing services seriously, and does so with the utmost transparency, it still falls victim to bad or negative criticisms hurled towards it. Moreover, clients living in the United States may not find it preferable to trade with this broker since it is not regulated by any U.S. regulator. 
Videforex Platform Services
Videforex has limited platform services, but as consolation, this broker ensures that it has a highly functional and user-friendly proprietary platform. Videforex has created an innovative design for a platform that uses a unique trading software. Videforex created a different approach to using trading platforms, which can be different from what MetaTrader clients are used to. Certainly, this new approach has its own perks, too. A proprietary platform offered by a broker is arguably better to use than others. Moreover, Videforex's own platform assures that it is consistent and efficient when used to trade in the markets. 
Videforex has an efficient interface on its website, but it could benefit from streamlining the query process to eliminate bugs in a more efficient manner. Still, trading with this broker's platform is highly recommended to both beginning and expert traders since it displays a high level of efficiency and sophistication. This platform is known for its usability and a variety of tools that aid in executing profitable trades. 
Using this platform allows traders to have an in-depth experience through a selection of tradable financial instruments. With a few simple clicks, the trader can pick from a variety of forex pairs. Indices, commodities, etc. Moreover, this broker has a copy trading feature that allows traders to follow and replicate the successful trades of their peers. 
Videforex Trading Conditions
Videforex is known to offer trading conditions that allow traders to optimize market opportunities and do risk management wisely. It is well known in the industry that choosing a reliable broker is just as important as using the right trading conditions that will help traders make profits out of their trades. 
Spreads & Commissions
This broker offers spreads that may differ with each financial asset, which is the standard in the industry. With that in mind, it is in the traders' best interest to find a broker that offers the lowest spreads possible since this allows them to maximize potential profits out of each trade they make. For the spreads offered by this broker, the trader can look for the full list on its website. 
Leverage
Leverage is offered in all accounts listed by this broker, but it commonly differs with each account. This is an important trading factor that may either make or break a trade. Leverage is an essential part in potentially increasing capital to be able to trade in high-volume assets, but it also has its fair share of risks. A higher leverage may expose the trader to more risks than a lower one, which is why the trader must keep in mind that leveraged trading must be done with caution. Profits may be bigger with a higher leverage, but this also means the same with losses.
Additional Fees
It is safe to say that while Videforex does charge fees, it is not higher than the fees implemented by most brokers. Moreover, the trader is in luck since Videforex ensures that their fees are charged with the highest transparency, and it does not overcharge clients. With that in mind, Videforex does implement a swap fee that must be paid by the trader for any positions maintained for more than a trading day. Moreover, Videforex does not demand a registration fee when opening an account, nor does it demand maintenance fees of the sort. With this broker, the trader is guaranteed that their best interest is always taken first. 
Videforex Conclusion
Trading with Videforex is highly recommended for traders of any type of level. This broker offers a variety of promotions, bonuses, and competitions that are held weekly, as well as other events that increase the skills of its clients. It also has a long list of trading accounts, which means that clients' choices are not limited to just a few options. This broker is among the most competitive in the market and it shows.