UFX, originally named UFX Markets, was founded in 2007 and was only rebranded as UFX in 2014. It is a brokerage firm that offers services specifically in foreign exchange and CFDs trading. They offer CFDs that range from Single-Stocks, Cryptocurrencies, and ETFs.
UFX Security and Licenses
UFX is not a publicly-traded company nor does it operate a bank. It is licensed to operate under the Reliantco Investments Limited and regulated by the Cyprus Securities and Exchange Commission in Europe. UFX also has an office in Vanuatu under the name UFX Global where it is being monitored and regulated by the Vanuatu Financial Services Commission.
UFX has relatively high trading costs, courtesy of its fixed spreads across all of its accounts. In the area of licenses, regulatory papers, and overall security, UFX earns a moderate trust score. It is only currently being regulated by tier-2 agencies, earning it a spot in the league of high-risk brokers. As this is the case, trading with UFX must be done with caution and enough knowledge about the market.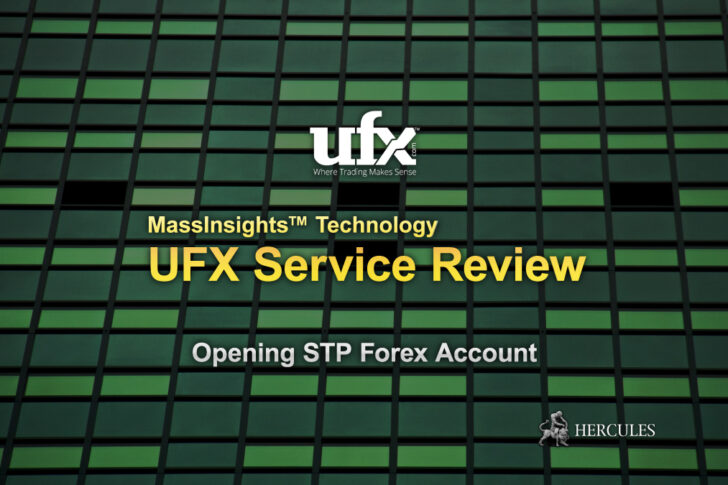 UFX Platforms
UFX has two trading platforms offered: MetaTrader4 and its own ParagonEx. While both are recommendable in their own might, they have significant qualities that are unique to each. The MetaTrader4 platform boasts an all-around functionality, while ParagonEx features flexibility in various trades in any financial market.
MetaTrader4: the MT4's user-friendly interface allows beginning traders to easily understand trading, especially foreign exchange. This platform has a wide range of tools and indicators that the trader can use in creating and executing strategies of any complexity. MT4 includes daily market news and charts that inform the trader of the day's market sentiment.
ParagonEx: like the MT4 platform, ParagonEx also has a simple user interface. The catch is that this minimalist platform actually expands to a wide range of tools and indicators in just a few clicks. This platform includes a toolbar that allows the trader to sort 6 asset classes. It also has 50 indicators and 20 drawing tools that can be used in a dozen time frames.
UFX Account Types
UFX offers five main account types, namely: Micro, Mini, Standard, Gold, and Platinum. UFX imposed a fixed spread rate across all of its account types in varying degrees. As stated above, these fixed spreads are one of the main factors why UFX is regarded as a high-risk broker.
The Micro and the Mini accounts have fixed spreads that begin at 4 pips; the Standard account has a fixed spread beginning at 3 pips; the Gold and Platinum accounts begin at 2 pips on its fixed spread rate. On top of these five, UFX also offers an Islamic account for Muslim traders that comply with the Sharia Law. It has access to the same features as any of UFX's accounts at a reasonable minimum deposit.
While the fixed spread rate of UFX gradually decreased as the account's required minimum deposit grew, a fixed spread that starts at 2 pips is still relatively high-cost when most brokerage firms offer as low as 0 pip. The small difference between these figures play a large role in actual trading and is a deciding factor for many traders. If UFX begins to offer variable spreads of fixed spreads that begin at 0 pip, it could attract better reviews and possibly lose its reputation as high-cost and high-risk.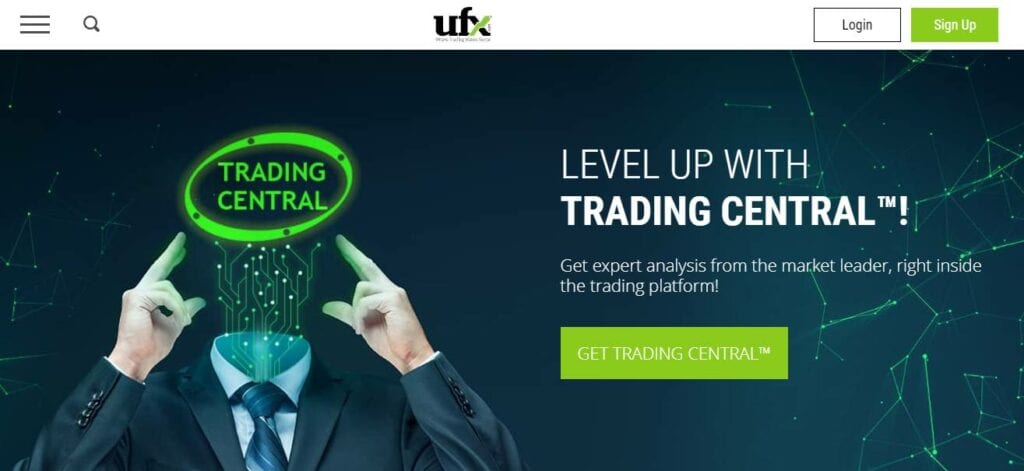 UFX Research Materials
UFX offers basic research and educational materials that are also found in other brokerage firms. It has an economic calendar that keeps track of the big, significant market events as well as daily news that tracks the small yet important market updates. The latter is most effectively used in keeping track of the investors' sentiment which are reliant on the bigger economic and financial global events.
One of the prominent features of UFX is a MassInsights technology which keeps track of the collective sentiment of its clients. Through this technology, UFX can view its clients' trading activity and check for sudden shifts in market sentiment, surges in volatility, and higher than usual open positions of a specific instrument. This lets UFX view the collective pulse of its client base.
Another feature that UFX boasts is its daily uploads of market analysis which comes with a market commentary portion that keeps tabs on the trading sessions' highs and lows. However, there are also certain areas where UFX fails at, such as the lack of an Autochartist function and webinars.
UFX Final Review
UFX offers great trading platforms that boast functionality and flexibility. These features are commonly recommended for all levels of traders since it promotes quick interpretation of the features and it welcomes exploration of complex strategies and insights. Its research area is ample since it offers good trading knowledge and market news from well-trusted platforms. However, it also lacks in some aspects.
As already stated in the beginning of this review, UFX has a reputation for being high-cost and high-risk. It goes without saying that a fixed spread rate across all its accounts with the lowest at 2 spreads is more costly than other more popular brokers that offer spreads for as low as 0 pip. This is on top of the fact that a large number of well-regulated brokers offer this rate compared to UFX, which can benefit from earning better regulatory status. While this review does not claim that UFX is not a trustworthy broker, a regulatory status is a highly important factor in the trust rate of a brokerage firm. To acquire a bigger and diverse client base, many brokers put effort in complying with the rules and regulations of tier-1 agencies to build a well-received reputation. Still, UFX has a long way to go to get to the top.