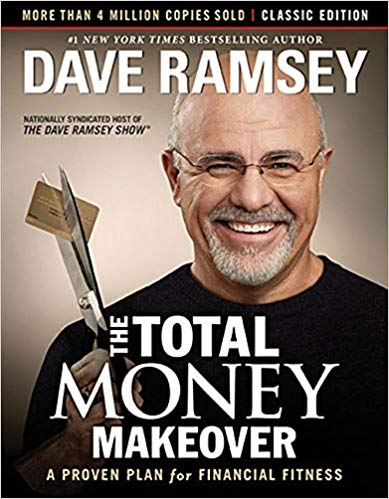 Review The Total Money Makeover: Classic Edition: A Proven Plan for Financial Fitness
by DAVE RAMSEY
Description
You may be trying too hard being a penny pincher but not saving anything at all. Financial bliss is like achieving your body goals. It would help if you worked out in the gym to make your muscles grow or lose weight. Likewise, listening to a financial coach and making responsible financial decisions make your bank accounts healthier. You cannot save by just being thrifty as the same is true when you only want to get fit by drinking supplementary drinks but not sweating in the gym.
Dave Ramsey's The Total Money Makeover will transform your thinking when it comes to saving. In this book, Ramsey unveils the easiest way in the form of a game plan for a revamp of your spending habits and money-making gigs. Reading this book will drive you to the following action plans:
Devise a scheme for paying debts including your house, car, and other bills
Discover and Bust the 10 most dangerous money myths; and
Save for your golden age days
Read on and learn from a financial coach that America loves. Make your way to a total money makeover.
About the Author
A certified best-selling author is Dave Ramsey. His works Financial Peace, More Than Enough, The Total Money Makeover, EntreLeadership, and Smart Money Smart Kids are tagged as New York Times bestsellers. They have sold beyond 7 million copies altogether. His program, The Dave Ramsey Show, has reached more than 8.5 million listeners weekly on more than 550 radio stations.
Table of Contents
Ramsey discusses his money makeover by introducing the following sequence of topics:
Introduction
What This Book Is Not
Flying Turkeys and Skinny-Dipping
The Total Money Makeover Challenge
Denial (I'm not that Out Of Shape)
Debt Myths (Debt Is [Not] a Tool)
Money Myths (The [Non] Secrets of the Rich)
Two More Hurdles (Ignorance and Keeping Up with the Joneses)
Save $1,000 Fast (Walk Before You Run)
The Debt Snowball (Lose Weight Fast, Really)
Finish the Emergency Fund (Kick Murphy Out)
Maximize Retirement Investing (Be Financially Healthy For Life)
College Funding (Make Sure the Kids Are Fit Too)
Pay Off the Home Mortgage (Be Ultra Fit)
Build Wealth Like Crazy (Become the Mr. Universe of Money)
Live Like No One Else
Meet the Winners of The Total Money Makeover Challenge
About the Author
Total Money Makeover Worksheets