Spectre.ai is a web trading platform that offers traders unique, high-volume trading with the added advantage of limited risk. This platform is known for its usage of industry-grade technology that directly connects a user to fellow users and liquidity pools.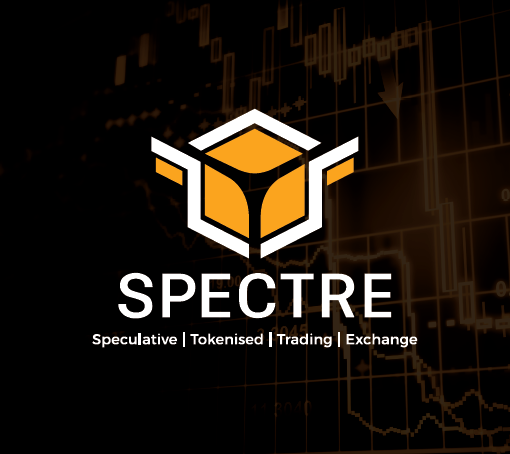 Spectre.ai Security and Licenses
Spectre.ai provides a number of features and services under the guidance and ownership of Spectre Trading Ltd. The company that manages Spectre.ai is based in St. Vincent and the Grenadines, and it uses a particular technology that was crowdsourced and is able to directly march traders against liquidity pools and other users. Through the kind of trading technology offered by this platform, the broker is ultimately cut from the situation, and traders can directly execute the trades on their own. This also means that only a few smart contracts found in a blockchain are needed to perform the trading process. These contracts are also responsible for all transactions, payments, etc. Furthermore, trading through Spectre.ai is guaranteed to be secure and reliable. 
This platform provides transparent trading through a handful of security standards and measures strictly implemented across a number of jurisdictions. Among these measures is a strict verification process that checks the client's background before given the right to open an account. At this platform, all transactions are recorded and can be found on the blockchain for the public to view. The technology that sets Spectre.ai above the rest is that it uses a blockchain to manage, execute, and list all trades for the sake of security and background checks. To execute this, a network of nodes verify each trade in consideration of prices, payment methods, and accounts. This platform is among the pioneers of providing a worldwide audit trail found on the web. 
Spectre.ai Web Platform 
As already stated above, Spectre.ai is found on the web, and uses the internet to execute the necessary processes to verify all trades. Not only is this blockchain accessible to the entire public, Spectre.ai ensures that all transactions are listed in a transparent manner. To access this platform, users only need to complete a login process which, aside from the initial verification, is fairly quick. Through this platform, traders can access a wide scope of indicators, strategies, and even charts. Moreover, there are multiple timeframes to choose from, allowing traders to view their histories in days or even weeks. This platform is a fairly new and interesting take on global trading, and while some reviews claim it does not offer the same functionality and usability as a MetaTrader platform, it is a promising start. The broker is already cut out of the picture in Spectre.ai, and its developers are working on further improving the platform, and even take a few features found on MT4. It is expected to be even more sophisticated in the near future. 

Spectre.ai Trading Accounts
Since the Spectre.ai platform has proven to be highly efficient, the accounts are also expected to be competitive. Commonly, the perks of a specific account are dependent on the initial deposit of a client, but Spectre.ai does not follow this rationale. Contrary to that, Spectre.ai does not require a specific deposit size, and even encourages the use of an e-wallet. Only two accounts are offered, whose specifications are stated herein:
This type of account basically functions as an escrowed cryptocurrency wallet that uses Ethereum. Of course, all trades are verified and processed on the blockchain, and the transfer of funds are efficiently done directly to the client's crypto wallet. After that, the owner has the option to transfer the received funds to a more private wallet of his own or if he wanted to withdraw the funds. There are numerous security measures implemented alongside the safety of using this account, which is extremely beneficial to many traders. 
This second account is arguably Spectre.ai's more popular type of the two. It offers similar perks and benefits as the other account, including a high-level security and efficiency in the handling of funds. Moreover, this account type gives clients the choice to trade the markets right from their own crypto wallet. In this process, the middleman is also removed, and transactions are expected to run even more smoothly than in traditional circumstances. This account also uses less fees than most accounts on the market. 
Spectre.ai Conclusion
As a web trading platform, Spectre.ai is definitely a cut above the rest. This platform offers numerous perks to trading online and even offers better trading conditions than most brokers in the industry. Its industry-grade technology, efficiency, and high functionality is attractive to many traders, and it is undeniably recommendable for trading. Clients can benefit from great security and cheap fees through Spectre.ai.