Feb27
A Timeless Literature on Investment: Benjamin Graham and David L. Dodd's "Security Analysis: Sixth Edition, Foreword by Warren Buffett"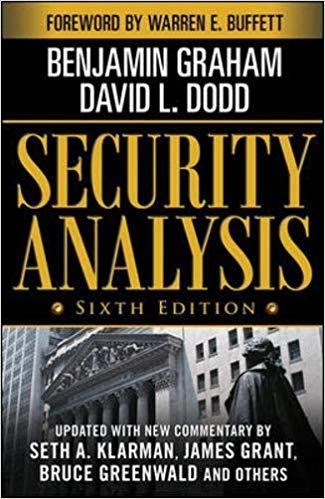 Relevant Regardless of the Decade
Deemed as one of the most influential books by investors, the sixth edition of Benjamin Graham and David L. Dodd's "Security Analysis" has provided valuable insight through the timelessness of its investing philosophy and techniques.
Relevant today as it was 7 decades ago, "Security Analysis, the 6th Edition" is heavily based on the book's 1940 outing. The book had survived the expansive changes that had happened in the industry. The book's valuable content had been furthered through a commentary worth 200 pages coming from experts at Wall Street. The money managers who were consulted were able to explain at length the reason behind the persistent relevance of Graham and Dodd's techniques.
On top of that, Warren Buffet, renowned American business magnate, investor, and philanthropist, gave a purposeful foreword, revealing that he had read the 1940 version 4 times.
This Edition's Value
This edition aims to reacquaint the readers to the fundamentals of value investing so that they may be able to survive the present-day market challenges.
Readers agree that "Security Analysis" is a book that all investors must have in their library. May they be newbies or well-experienced individuals, the book is a work that they would be able to take from.
A Forceful Tandem: About the Author
A British-born economist, Graham is credited as the father of value investing. He taught this approach at the Columbia Business School back in 1928. This had been revised and strengthened by David Dodd through the editions of the book.