Feb27
Quantitative Trading: How to Build Your Own Algorithmic Trading Business (Wiley Trading Book 381)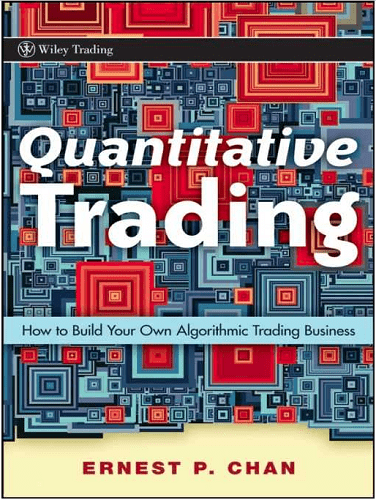 DESCRIPTION
The commonly practiced system goes like this- institutional traders grew persistent in employing quantitative or algorithmic trading. This has become their tool to hoard power in trading, but independent traders seek for solutions to defy and challenge the system that institutional professionals have put up. Independent traders may still ace the industry despite the market being flocked by trading experts. Such is possible, and Quantitative Trading lets trader know-how. Dr. Ernest Chan, an esteemed seasoned trader and financial advisor, presents tips and secrets on how to navigate and champion the field of trading despite the threat of institution-based traders.
This book is highly flexible that it caters to the demands of traders. Much of its discussion is thorough enough to deliver adequate field-related knowledge. Whether one endeavor in retail trading and is weighing options to start a quantitative trading business or someone who dreams of working as a quantitative trader at a prominent financial firm, this authoritative guide is so knowledge-laden that this is enough to provide all the necessary information for one to achieve trading success.
The author presented complex theories and practices in a simple manner without diminishing concepts' substance and essence. This was made possible through an emphasis on simple tools and highly important strategies instead of focusing only on theoretical knowledge.
ABOUT THE AUTHOR
Dr. Ernest P. Chan currently works as the Managing Associate of QTS Capital Management, LCC. He engages in areas that concern statistical frameworks and advanced computer algorithms crucial in pattern and trend identification. His expertise is of great importance as major hedge funds have taken advantage and benefited well from his services, including IBM Research, Morgan Stanley, Credit Suisse, and Mapleridge Capital Management.
TABLE OF CONTENTS
Title Page
Copyright Page
Dedication
Preface
Acknowledgments
CHAPTER 1- The Whats, Whos, and Why of Quantitative Trading
CHAPTER 2- Fishing for Ideas
CHAPTER 3- Backtesting
CHAPTER 4- Setting Up Your Business
CHAPTER 5- Execution Systems
CHAPTER 6- Money and Risk Management
CHAPTER 7-Special Topics in Quantitative Trading
CHAPTER 8- Conclusion
NEXT STEPS
APPENDIX- a Quick Survey of MATLAB
Bibliography
About the Author
Index