NordFX, a globally-recognized brokerage firm, has been rendering financial solutions since 2008. With more than a decade of experience, it managed to gain tight market traction of over 1,200,000 clients from across the globe. The NFX Group has a relatively large scope of service, operating with three independent and well-regulated subsidiaries. NFX Capital Vanuatu is responsible for most of its clients and is considered as the biggest server among the three. NFX Capital Cyprus LTD specifically caters to the clients in the European Union, while NordFX India LTD covers those that reside in India. 
While this broker has long established its name as a reputable service provider, it still engages in service expansion for an optimum trading experience. More so, the provision of asset management using three live accounts is considered a competitive offer that guarantees larger margin of profitability for its clients.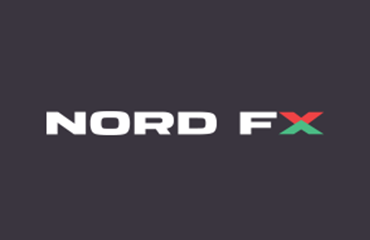 NordFX Regulation and Security 
NordFX holds multiple jurisdictional licenses, making it a broker with tight regulatory oversight. NFX Capital Vanuatu, the company's main office, is filed under the Vanuatu Financial Services Commission. As for the NFX Capital Cyprus LTD, it complies with the financial policies set by the Financial Instrument Directive and EU's 4th Anti-Money Laundering Directive. With license of such, clients are then insured with a financial coverage of up to 20,000 euro. Lastly, its subsidiary in India operates under the Securities and Exchange Board of India. More so, the company is listed in the country's National and Joint Stock Exchange. 
With NordFX, legitimacy and transparency are practiced through the publication of all pertinent documents. It periodically releases narrative reports including Pillar III disclosure requirements as mandated by the Basel Committee on Banking Supervision. Apart from this, clients are secured that their funds are safe from any financial discrepancies since NordFX has segregated account structure. The Negative Balance Protection also comes as a disadvantage that secures clients from mounting losses.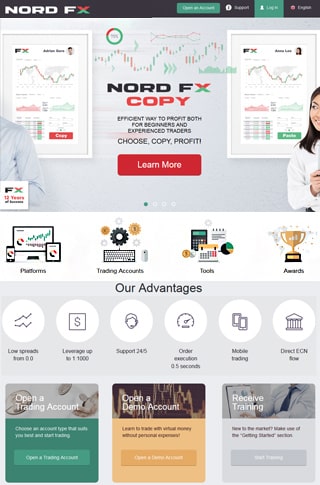 NordFX Account Selection 
The broker offers a decent selection of three account types. The Fix, Pro, and Zero accounts are all wired with unique trading conditions, allowing clients to pick the best offer ideal for their trading structures. However, the only disadvantage that these accounts carry is the unavailability of CFD and Forex in one account.
Fix Account- This account, which is an entry-level type, can be opened for a minimum deposit of $10. As the name suggests, it has a fixed spread of 2.0 and is commission-free. The leverage may be maximized up to 1:1000 and has a 4-digit quote precision. 
Pro Account- A minimum deposit of $250 is required to open this mid-tier account. For an amount, the spreads start at 0.9 pips, while it has the same leverage ratio as the Fix account. Its quote precision was raised up to five digits and also does not entail a commission charges. 
Zero Account– With this type of account, conditions are made more premium for a minimum deposit of $500. Its spread starts at 0.3% with a commission of 0.0070%. It functions as an Electronic and Communications Network type of account, which means automated and copy trading are both available. Similar to the aforementioned accounts, its leverage may also be maximized up to 1:1000. 
Research and Education
While it is only common for a brokerage firm to have a section dedicated for research and education, NordFX seeks to stand ahead of its competitors by providing quality contents. It has an impressive set of analytics including a weekly analysis of the past week's economic events. This feature comes hand in hand with a periodical outlook to render insightful data for its clients. The broker also puts sentiment analysis as its top priority. However, it does not have clear parameters. These in-house tools are then complemented by third-party instruments including trading signals from MQL5.com. 
Customer Support
NordFX's customer-centered approach is heavily gleaned in the provision of 24/5 customer support. Assistance is given through a wide selection of active lines including email and ticket. It has phone support for clients in need of urgent resolution, and this is accessible by global clients since it is available in multiple languages. The only thing that may come as a setback is the absence of live chat, which is largely provided within the industry. 
Conclusion 
If we are to take into consideration all the features mentioned above, we can point out NordFX's decency. While its features do not stand out if we are to compare it with other brokers, it sure has its own conditions that may give its clients an advantage. Moreover, its excellent asset selection, research and education section, and its account types come advantageous for both novice and expert traders.