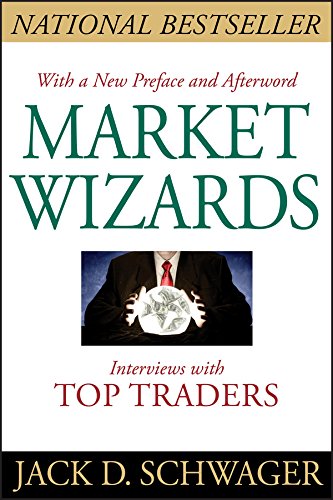 Review Market Wizards Series
by JACK D. SCHWAGER
Description
Another best-selling installment for Market Wizards series analyzes and puts understudy the barometer of the economy, the stock market. Decades after the initial publication of this revolutionary series, the market witnessed great bullish trends that persisted in United States stock history. Analyzing the great decline of commodities, hedge funds, a burst of web bubbles, and consistent recession, people would ask who dominates the financial landscape during this time of inactivity.
This book is a compilation of insights and narratives of numerous traders who successfully made a phenomenal undertaking during the introduction of the internet. Going against the first two initial installments which emphasize a broader financial landscape, this book observed and meticulously analyzed the stock market.
About the Author
Jack D. Schwager is a famous personality in the field of futures and hedge funds. He previously authored numerous financial books that made a great contribution to the financial world. The most laudable contribution he ever rendered was his compendium of interviews with the world's most successful traders and hedge fund managers. This is called the Market Wizards series. Schwager was one of the founding associates of FundSeeder in which he presently works as the Chief Research Officer. Prior to this, he was also an associate in a firm called Fortune Group.
Table of Contents
Acknowledgments
Prologue: An Inauspicious Beginning Stuart Walton: Back from the Abyss
Michael Lauer: The Wisdom of Value, the Folly of Fad
Steve Watson: Dialing for Dollars
Dana Galante: Against the Current
Mark D. Cook: Harvesting S&P Profits
Alphonse "Buddy" Fletcher Jr.: Win-Win Investing
Ahmet Okumus: From Istanbul to Wall Street Bull
Mark Minervini: Stock Around the Clock
Steve Lescarbeau: The Ultimate Trading System
Michael Masters Swimming Through the Markets
John Bender: Questioning the Obvious
Claudio Guazzoni: Eliminating the Downside
David Shaw: The Quantitative Edge
Steve Cohen: DO The Trading Room
Ari Kiev, M.D.: The Mind of a Winner
Wizard Lessons
Appendix: Options—Understanding the Basics
Index