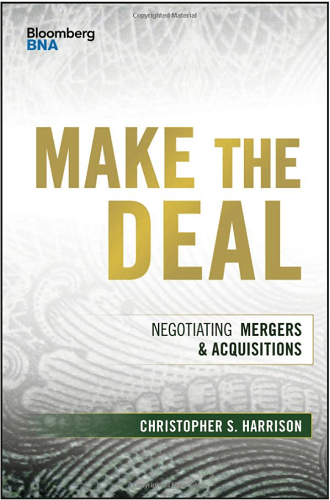 DESCRIPTION
Make the Deal was written from the intention of giving a clear and highly comprehensive guide to the complexities of M&A negotiations. Business, finance, and law are collectively presented, providing a careful assessment of M&A techniques and its proper application in negotiations. More so, it discusses how these strategies lead to economic ramifications that affect the economy. This book integrates the use of larger frameworks and overviews about the acquisition agreement to fully shed light on negotiations' complex process. This transitions into a more intricate narrative of various transaction forms, including stock sales, mergers, and asset, enough for readers to acquire knowledge for best practice application. Discourses derived from real-life transactions were presented with the intention of teaching how to weigh, assess, and decide in negotiations. These are necessary as both parties are determined to increase value, cut risks, and identify loopholes that may persist in the future.
Basically, Make the Deal encompasses the following objective
Study the relation of M&A contract terms to economic consequences
Evaluate the methods and systems practiced during acquisition deals
Construct a structure that will facilitate and enforce the employed strategy
Keep a tab on pressing trends that inhibit the landscape
ABOUT THE AUTHOR
Christopher S. Harrison is the voice behind the book Make a Deal. He currently works as the Chief Investment Officer for a firm called The Falconwood Corporation, which is a service and solutions company for asset management. Harrison established his name as one of the world's notable negotiators, mainly from the fact that he has numerous deals championed on his credentials. In line, he appears on several web seminars and online talks as a speaker.
Apart from the aforementioned, he also teaches legal aspects of negotiations at New York University School of Law. He has a JD degree from the same university, wherein he graduated as cum laude. His fields of expertise are mainly legal principles and economics.