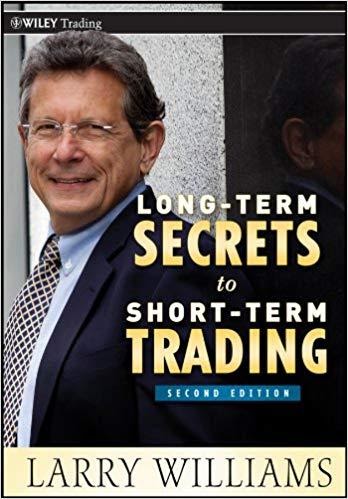 Description
One of the known successful short-term traders in the world, Larry William, speaks his mind and details the secret strategies to profitable short-term trading. Long-Term Secrets to Short-Term Trading is a walkthrough to William's significant trading experiences that traders will surely learn from. He also divulges the advantages and challenges of short-term trading that traders need to know and work on to press on to their goal of trading profitably for the long-term of their trading career.
As short-term trading is a risky investment, traders must arm themselves with practical knowledge of how this kind of trading works so they can capitalize on the possibilities there are in this investment. Learn it all from this handbook and enter the world of short-term trading with confidence.
About the Author
Larry Williams is a veteran trader and has mastered the art of short-term trading that propelled him to the pinnacle of trading success. He joined several competitive trading competitions and would end almost always victorious, taking home a number of accolades. Williams has contributed to the trading industry writing technical books about trading and publishing researches that were featured on different publications.
Table of Contents
William's Long-Term Secrets to Short-Term Trading contains sixteen chapters and covers the following topics:
Introduction You Are Already a Commodity Trader
Chapter 1 Making Order Out of Short-Term Chaos
Chapter 2 It's a Question of Price and Time
Chapter 3 The Real Secret to Short-Term Trading
Chapter 4 Volatility Breakouts – The Momentum Breakthrough
Chapter 5 The Theory of Short-Term Trading
Chapter 6 Getting Closer to the Truth
Chapter 7 Patterns to Profit
Chapter 8 Separating the Buyers from the Sellers
Chapter 9 Short-Term Trading from a Quote Screen
Chapter 10 Special Short-Term Situations
Chapter 11 When to Get Out of Your Business Speculations
Chapter 12 Thoughts on the Business of Speculations
Chapter 13 Money Management – The Keys to the Kingdom
Chapter 14 From Kennedy to Obama, Thoughts from 50 Years of Trading
Chapter 15 Just What Does Make the Stock Market Rally?
Chapter 16 Hard Facts about a Very Hard Game to Win