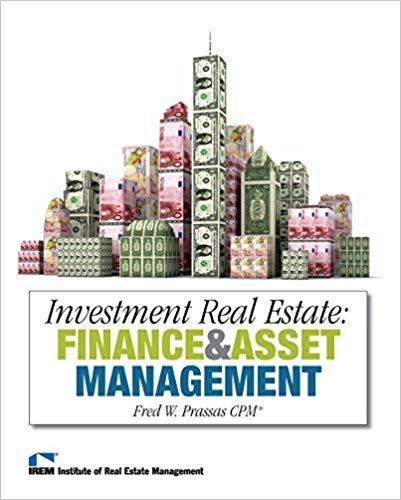 DESCRIPTION
What sets this book far from other books about real estate investment and financial analysis is its great focus on the managerial role. Its focal point highlights that real estate managers must administer a relationship with clients necessary to establish and attain their investment goals in a time-bound and realistic manner. Far from how we see real estate managers, their profession is not just about overseeing a property or managing operations on a regular basis. With this helpful guide, readers will be provided insights about the practices that constitute the overall real estate management and how managers play a crucial role in financial analysis and property's asset management.
Though some real estate managers do not have to perform some fundamental functions, they still need to be equipped with adequate knowledge about the implications of decisions toward cash flows and property value. With financial knowledge, one can boost and strengthen the link to his or her clients and other individuals asking for their service.
ABOUT THE AUTHOR
Fred Prassas is a Certified Property Manager and has engaged in different real estate pursuits for over 3 decades. He is the associate founder of the PMC Management Group situated in Wisconsin, USA. Aside from this, he also engaged in the academic field and became an assistant professor and Program Director of BS degree level in Property Management at the University of Wisconsin.
His fields of specialization include professional management of properties, receiverships, consultancy and solutions, litigation support, and training for real estate, finance, asset management, and strategic planning.
TABLE OF CONTENTS
Chapter 1- Why Real Estate Finance?
Chapter 2- Economics of Real Estate Investment
Chapter 3- The Finance Function
Chapter 4- Accounting Basics
Chapter 5- Understanding and Implementing Budgets
Chapter 6- Cash Flow Analysis
Chapter 7- Financial Reporting
Chapter 8- Financing Basics
Chapter 9- Loan Analysis
Chapter 10- Time Value of Money
Chapter 11- Measuring the Performance of Properties
Chapter 12- Property Valuation
Chapter 13- Discounted Cash Flow
Chapter 14- Financial Analysis and Making Recommendations
Chapter 15- Lease Analysis
Chapter 16- After-Tax Cash Flow
Appendix
References
Glossary
Index