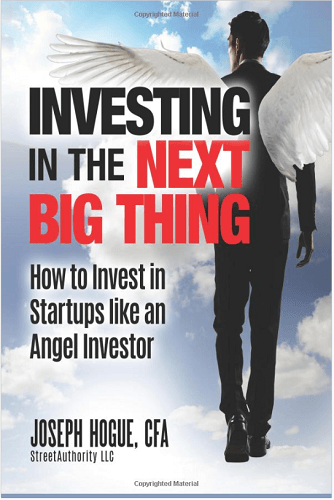 DESCRIPTION
With the author's years of experience in analyzing startup investments for venture capital businesses and angel investors, it is granted that this book will translate those experiences in a comprehensive guide for readers' usage. Investing in the Next Big Thing is an insightful book helpful enough to aid one's learning in the Equity Crowdfunding industry. The book highlights the big opportunities that investments offer, all while explaining how to maximize, capitalize, and take advantage of them. This too is reality-bound since its exposition of risks is of great help for readers to avoid committing them. With supplied rules, techniques, and methodologies, one can ace the investment market.
Investing in the Next Big Thing is suitable for readers who are willing to use their money as investments through pre-IPO firms. As for how the author puts it, there is an intensive level of risks, but rewards are also higher if one knows what to do.
Detailed discussions of the following are presented in the book:
Lists of necessary things crucial to determine incompetent stakeholders. Such is imperative so as not to waste any time on the valuation
Methodologies utilized for startup company valuation and techniques for market research
Three main valuation framework that is proven to secure certainty in investment
A startup investing technique that teaches one to identify the most favorable deal
ABOUT THE AUTHOR
Joseph Hogue, CFA, made it big in the financial industry as a financial analyst, freelancer, and blogger. He became part of the Reserved Marine Corps before pursuing education at Iowa State University. He holds a master's degree in Business and a double degree in communications and finance.
His first career was in real estate brokerage area and corporate finance before finally settling with investment analysis. He acquired the prestigious Chartered Financial Analyst (CFA) designation for commendable services and professional conduct in investment management.
TABLE OF CONTENTS
What is Equity Crowdfunding Investing?
Crowdfunding Investing Risks and Returns
Understanding the Funding Cycle in Crowdfunding Investing
5 Types of Crowdfunding Deals and Investment
Analyzing Crowdfunding Deals
My Quick Deal Checklist to Weed Out the Losers
Researching the Market Opportunity
Forecasting Startup Financials
Will Management Sabotage Your Crowdfunding Investment?
4 Startup Investing Risks and How to Manage Them
Putting a Price on a Startup- 3 Valuation Methods
After the Investment- Managing Your Money
Exit Strategies- How investors Make Money
A Strategic Investing Strategy to Minimize Risks and Maximize Returns
Pinterest: A Case Study
Is Crowdfunding Investing Still for You?
A Special Request
Crowdfunding Investor Resources
Get the Best Pre-IPO Opportunities Now