Forex.com is an online financial services provider prioritizing foreign exchange markets. This broker gives traders the chance to trade honestly and transparently, guided by its main principles. Forex.com is a well-rounded broker that holds years' worth of tenure alongside a lengthy experience in trading.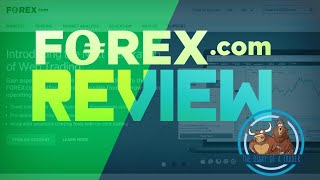 The Legalities Sought Out by the Firm to Protect its Clients
Forex.com is among the many subsidiaries GAIN Global Markets Inc., a cluster of firms  headquartered in the Cayman Islands. Being based in the region, the firm undergoes the stringent checks of the Cayman Islands Monetary Authority and is duly licensed there. The corporation operates in New Jersey. Also, Forex.com is affiliated with GAIN Global Markets' arm in Europe, the GAIN Capital UK Ltd., based in London. Forex.com takes cues from six other regulatory bodies through its affiliates, aside from CIMA.
Furthermore, all these brand names and companies are subsidiaries of StoneX Group Inc., which is public on NASDAQ. StoneX is known to be  a faithful follower of the top standards in financial practices in the industry. To ensure that client safety and security are prioritized in its operations, Forex.com implements a strong set of security measures. This includes strict account segregation of all client funds, which are also stored separately from the broker's own funds. Storage of the funds held by clients are only done in global custodian banks with whom this financial entity partners with.
Forex.com: What Its Services Tender
Forex.com prioritizes trading services in foreign exchange, and it provides the most notable and advantageous services available to this particular financial market. As this brokerage created its own platform, it is also known to avail clients of trading software titans, MetaTrader 4 and 5.
MetaTrader 4&5
MT4 and MT5 are considered industry-standard for the software for trading in the industry. These employ top performance and usability, and both have become the most preferred platforms by traders worldwide. MT4 is chosen by investors mostly for delving into currency trades. MT5 on the other hand is used by those engaging in multiple financial markets at the same time. Both are developed by MetaQuotes, sharing several high-grade features, such as multiple time frames, advanced charting tools, a user-friendly and intuitive interface, and a customization feature.
As said above, MT4 is a great option for trading in Forex, while MT5 is a better fit for multi-asset trading in different financial markets. With MT5, investors are given the opportunity to trade currency pairs, crypto, commodities, and stocks all simultaneously. Furthermore, both the versions of the software, despite their sophistication, are easy to navigate. The two also provide direct trading within charts and executing strategies of any complexity. Forex.com offers both MT4&5 across devices.
Advanced Trading: Forex.com's Own Platform
Forex.com's Advanced Trading provides an extensive range of trading tools via the Advanced Trading suite. It caters to seasoned investors with its advanced charting package, 139 drawing implements and technical indicators, and hundreds of automated strategies. Like the MetaTrader software, this one also offers an intuitive interface that is convenient for traders to navigate through. This is a feature-rich platform that aids traders of all levels create profitable trades in any market.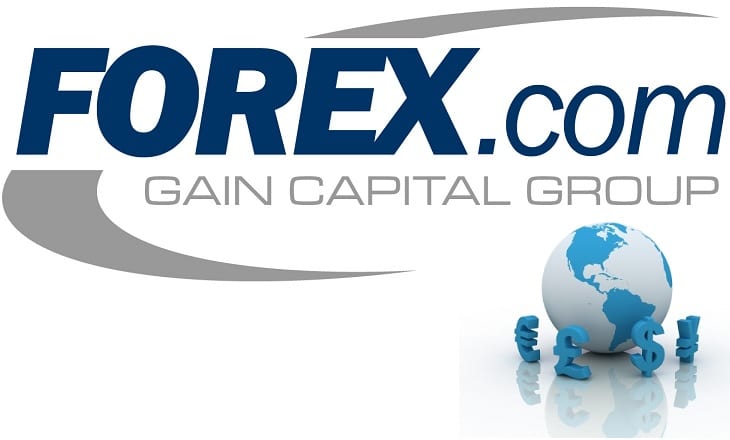 Forex.com Trading Accounts
Forex.com provides 3 account classifications. Each one has unique specifications and trading conditions, but all offer great advantages.
Standard: This only offers MT4, which means that should you choose the proprietary platform, you are to pass on this. It offers spreads that begin at 1.4 pips, which is 1.6 pips for U.S. clients due to regulations. It offers the market-maker execution, making it a popular choice nonetheless.
Commission Account: This second account is only available to those in the United States. It uses the broker's proprietary platform only and requires at least $10,000 minimum deposit, which will classify the trader according to his level. It is best suited for high volume traders that generate millions' of dollars' worth of trading each month.
DMA: This is known to U.S. clients as the STP PRO, but it is accessible worldwide. It also provides Advanced Trading alongside highest possible discounts. The spreads begin at 1.5 pips. But for traders that generate over $2B volume of trades every month, spreads can go as low as 0.7 pips.
Forex.com Conclusion
To conclude this review, and with all the information detailed about this broker, it is safe to say that Forex.com is a safe and low-risk software. It puts on the table a wide selection of trading offerings including feature-rich tools and analytics. It is widely praised by clients worldwide, and has cultivated a clean reputation over years of service. It also has good regulatory standing with the CIMA, and is guaranteed to abide by the bastion of trading regulations in the market. With its wide offering of both MetaTrader platforms, alongside its own trading software, Forex.com is recommended for all levels of traders.