Equiti Group Ltd is a group of brokerage firms offering services in foreign exchange and CFDs trading around the world. This broker has nearly 300 staff globally and a customer service hotline that works live for 24/5. It has several offices, including in North America, Europe, Asia Pacific, and Middle East.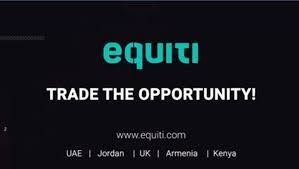 Equiti Security and Licenses
Equiti Group has many subsidiaries located everywhere in the world. This allows the group of brokerage firms to hold multiple licenses and regulatory papers in various jurisdictions. It benefits both clients and brokers since it guarantees security for the former and attracts more clients for the latter. 
Equiti Group Ltd in Jordan is regulated by the Jordan Securities Commission. It is a financial advisory and multi-asset brokerage firm, one of Equiti's most renowned subsidiaries. Equiti Capital's arm in the United Arab Emirates, the EGM Futures DMCC is under the regulation of the Security and Commodities Authority UAE. This subsidiary also holds a membership in the Dubai Gold and Commodities Exchange, as well as licensure from the Dubai Multi Commodities Centre. 
Along with the ones mentioned above, the Equiti Capital subsidiary is also an umbrella of four other trading brands. Three are called the Equiti United States, United Kingdom, and Armenia. The fourth one is Bloom Capital in New Zealand. 
Equiti Group ensures that all of its subsidiary brands follow the highest standards of security. It aims to provide the best customer experience, especially when it comes to data and funds protection. One of the security measures Equiti implements is the Client Fund Insurance which insures each client's funds up to $1 million. All the expenses of acquiring an insurance for each client are processed and paid by Equiti itself and clients no longer need to pay additional fees.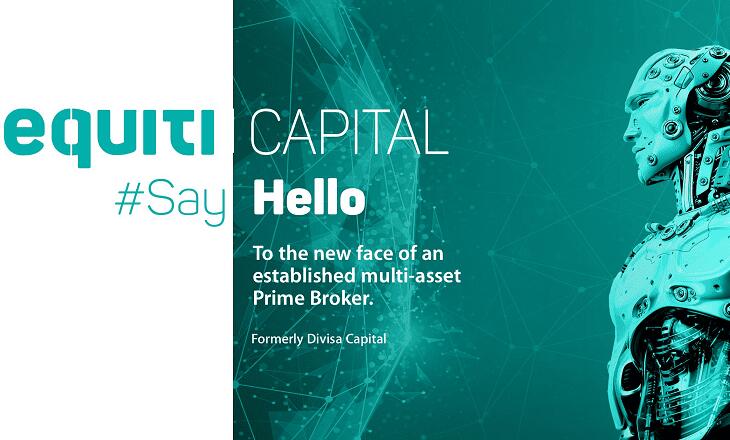 Equiti Review of Services
Equiti's services are similar to what any other brokerage firm typically offers. It has a decent number of options for platforms, a wide range of account types, and basic research and educational tools for trading. 
Trading Platforms
Equiti offers the MetaTrader4 platform, which is widely regarded as a classic in foreign exchange markets. This platform provides a wide range of tools, indicators, and strategies that are fit to use in all financial markets. Some of the best features of these platforms are an intuitive interface, beginner-friendly design, fast execution, and multiple positions. MT4 is a highly recommended platform not only in forex trading, but also in stocks, CFDs, and indices trading.
The other platform offered by Equiti is the WebTrader, which gives clients access to the global markets. This platform allows clients to trade multiple assets at once, with a personalization feature and a user-friendly interface that even beginners can navigate. It is equipped with advanced charting tools such as technical indicators and drawing tools. It also lets clients save charts as images for future use. Clients can also refer to the margin requirements and trade values displayed on the platform, which are reflected directly from the Trading panel. 
Research Tools
A basic and yet one of the most important research tools a trader looks for is the Economic Calendar. Most traders use the data on this tool as the basis for their existing and future trades. The Economic Calendar reports all the significant events in all financial markets as well as events that have direct impact to them. These events include price movement of major stocks, the prospect of negative rates from central banks, U.S. and world politics, launching IPOs, etc. It encompasses a huge amount of data from the markets, which makes it a favorable guide for traders in executing their positions.
Another tool provided by Equiti is Daily Market News, which is short but thorough reporting of the biggest news pieces of the day. It delves into the price movement in the currency markets, especially of the dollar, and cites which economic and political factors are driving investors to buy or to sell a currency. It also explores market sentiment and forecasts of oil prices, gold's value, and stock prices. 
The third and one of the most beneficial tools especially for beginning traders is the Blog, which are weekly analyses of the markets. Aside from that, it also discusses the uses of different strategies in varying situations, as well as provide tutorials on using specific tools and indicators. The Blog is more like an expert trader's advice on dealing with the financial markets. It is filled with tips, dos and don'ts, and lessons in trading. 
 Equiti Review Conclusion
Equiti has maintained a good reputation in its years of service. It holds an advantage over other brokers since it operates in multiple jurisdictions. It has a large client base, whose good feedback it has earned and maintained all these years. This is also an attractive feature to most clients since multiple regulations is a good indicator of safe and reliable trading. Equiti even operates under the regulatory authority of the Financial Conduct Authority, which is one of the strictest regulatory bodies in the world. This broker also offers great, quality services that both beginning and professional traders will enjoy.