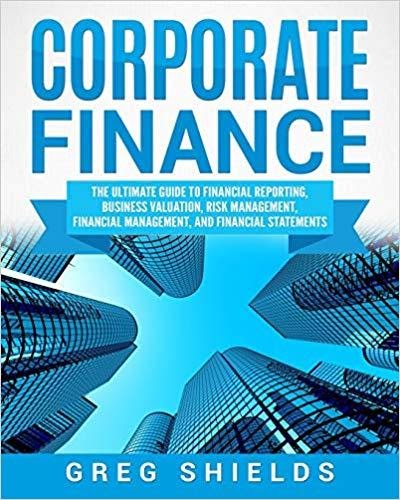 Description
Detailed, in-depth, but reader-friendly in every way, Greg Shields's "Corporate Finance: The Ultimate Guide to Financial Reporting, Business Valuation, Risk Management, Financial Management, and Financial Statements" is a work of expansive content. This compendium contains the following works:
Financial Reporting: The Ultimate Guide to Creating Financial Reports and Performing Financial Analysis
Business Valuation: The Ultimate Guide to Business Valuation for Beginners, Including How to Value a Business Through Financial Valuation Methods
Risk Management: The Ultimate Guide to Financial Risk Management as Applied to Corporate Finance
Financial Management: The Ultimate Guide to Planning, Organizing, Directing, and Controlling the Financial Activities of an Enterprise
Financial Statements The Ultimate Guide to Financial Statements Analysis for Business Owners and Investors
This book, as the manuscripts straightforwardly say, aims at introducing you to the five fundamental areas of finance that are decisive in determining investors from business managers.
Readers agree that the book is an easy read, as the author intended. You may conveniently read it within your break time at the office or downtime at school. Reviewers also appreciate the fact that the examples given here are grounded well in everyday experience.
For the well-versed, "Corporate Finance" gives insight into the two classifications financial reports, one the United States report set and the other one, the European set. Ultimately, this book teaches one to carry out analyses that come from a competitor, customer, or a potential buyout.
About the Author
Greg Shields is the director of the Auditing and Assurance Standards as Chartered Professional Accountants of Canada.
Table of Contents
The book presents the following topics:
Part 1: Financial Reporting
Part 2: Business Valuation
Part 3: Risk Management
Part 4: Financial Management
Part 5: Financial statements
Resources / Sources of Information – Financial Statements
Check out more books by Greg Shields
Resources / Sources of Information