CM Trading Broker Review
CM Trading was founded in 2015 in South Africa. It is recognized as one of the biggest brokers in the country and has been awarded the "Best Performing Broker in Africa" in 2017. Its products are forex, commodities, and indices trading.
CM Trading Regulation and Security

CM Trading is licensed to operate as a juristic representative of Blackstone Marketing South Africa. This broker is regulated by the Financial Sector Conduct Authority South Africa, an independent body that supervises the non-banking financial institutions in the country. Additionally, all client funds of CM Trading are securely held in segregated accounts all under the protection of the FSCA. 
The FSCA is the sole regulatory body for financial institutions based in South Africa and implements strict guidelines before brokers can acquire their licenses. So far, only 81 brokers are licensed under the FSCA, one of them is CM Trading.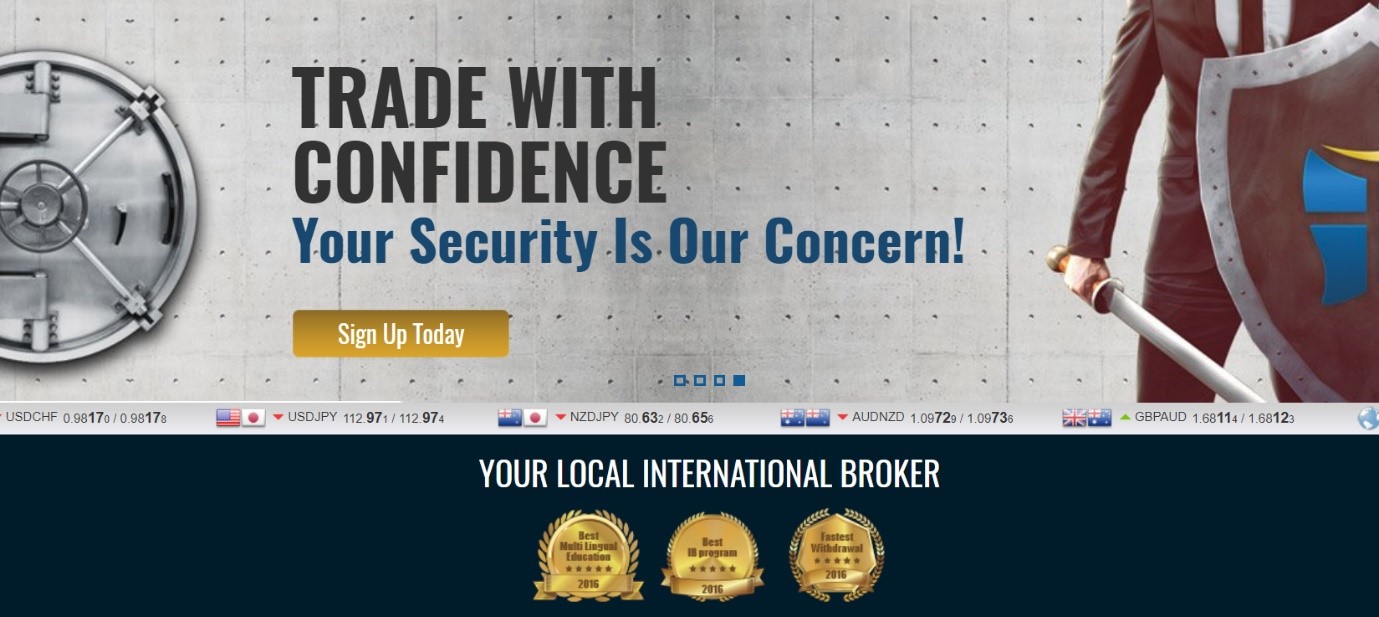 CM Trading Instruments 

CM Trading provides trading services in four markets: currencies or foreign exchange, indices, commodities, and CFDs trading. 
Forex Trading
Foreign Exchange is the biggest and most-traded market in the world, with a market capitalization of more than $6 trillion per day. CM Trading was among the pioneer brokers to offer credit card funding as the market grew bigger. It prioritizes client welfare through providing innovative platforms for forex as well as competitive execution policy for orders in real-time.
Indices Trading
You can trade indices such as S&P 500, Dow 30, Nasdaq, FTSE, and Nikkei and explore CM Trading's investment strategies. You can capitalize on the swings of the markets of the world's major stocks such as Amazon, Alphabet, and Microsoft. CM Trading also provides tutorials and strategies on trading in the indices and stock market.
Commodities Trading
Trading commodities such as oil and gold are a great way of diversifying your portfolio. These markets also go through high levels of volatility so you can expect potentially high profits, but that also means risks are maximized. You can invest in the commodities markets with extra caution and actively trade for both long and short term.
CFDs Trading
You can trade more than 200 currencies, commodities, and indices CFDs on the CM Trading platforms. With CFDs trading, you can capitalize on the rise and falls of your chosen assets by trading their underlying values.
CM Trading Platforms

CM Trading offers two main platforms: MetaTrader4 and Sirix Platform. The MT4 platform comes in both desktop and mobile versions, while the Sirix Web Trader is accessible via the internet and also features CopyKat Trading.
MetaTrader4
MT4 is recognized to be highly innovative and user-friendly which, when combined with the CM Trading support, becomes a top-tier technical analysis toolset. Some of the features of this platform are expert advisors, technical and fundamental analysis tools, chart customization, indicators, and strategies.
Sirix Web Trader
This platform conveniently connects you with any markets without the need of installing the software. Some of the features of this platform are 24/7 user updates, a secure and user-friendly interface, backup options, real-time data, and encrypted services.
CopyKat Trading
CopyKat Trading works just like any Copy Trader where you can easily replicate the trading activity of another trader. You can also watch and study complex strategies used by some of the most successful traders in CM Trading.
CM Trading Tools and Indicators

Technical Analysis
This tool is used to assess the relationship between supply and demand in a certain market to predict price movement. It is mostly used in forex trading, where the momentum, trend, or price change is determined. Some of the most popular technical indicators are Relative Strength Index, Bollinger Bands, and Moving Averages.
Forex Daily Signals
This tool displays the real-time market data of currency pairs, stock indices, etc. it provides daily, weekly, and monthly data on a specific market to provide traders with sufficient information before beginning to trade. You can also view important market updates with this tool.
Social Trading
You can engage with other traders, exchange strategies and tips, and expand your trading skills with this tool. This is an entire community of traders that can serve as your guide in making big decisions in your trading career.
Economic Calendar
The Economic Calendar tracks important economic and political events that impact the financial markets. You can use these events to base the success rate of your trade, as well as evaluate the risk/reward profile.
Market Analysis
This tool provides technical and fundamental analyses of the markets. It provides short-term and long-term signals, as well as forecasts.
Daily Forex News
The currency markets are highly dependent on the economic and political atmosphere of the world. Daily forex news reports the gains and losses of the most-traded currencies such as the USD, EUR, and JPY. You can use the data provided in these news articles to assess your forex trading decisions for the day.
CM Trading Review Conclusion

CM Trading is very innovative and does not fail to provide adequate tools and materials to all levels of traders. This broker values informative and educational materials, which are good features for beginning traders. This aspect attracts new investors to the markets, which pushes the trading industry to create innovative and more accessible ways of trading. It is also a well-regulated broker that follows the strict guidelines of a trusted independent body.