Capital Markets is a Hong Kong-based ECN broker founded by K. Varalen, the owner of Varalen Trading Corp. As an ECN broker, Capital Markets' platforms are directly connected with the network of banking institutions and other liquidity providers. This broker promotes transparency and reliability through offering an innovative MT5 platform with ECN data processing technology. This means that Capital Markets only provides stable market quotes and fast execution.
Note: Capital Markets does not offer services for cryptocurrency trading.
Capital Markets Licenses and Security
Capital Markets is licensed to operate under Varalen Capital Markets LLC registered in the state of New York, U.S.A. It has other brands such as Varalen CM LTD registered in Marshall Islands and Varalen CM Limited registered in Great Britain.
Capital Markets has customers around the world as it continues to grow. It recently launched an office on Wall Street near the NYSE building. Despite its license to operate, it is unclear whether Capital Markets is a regulated broker. There is no documentation that proves that it follows under strict monitoring and guidance from a regulatory agency, making it a little riskier than regulated brokers.
Even if Capital Markets' non-regulated status is a letdown, this does not mean that this broker performs financial malpractice. A regulatory status is in no means a guarantee of non-fraudulent services, while a non-regulatory status does not mean otherwise. Regulatory agencies and independent bodies are merely watch dogs for financial institutions to add protection to traders around the world. However, this has also served as an important aspect in choosing a broker.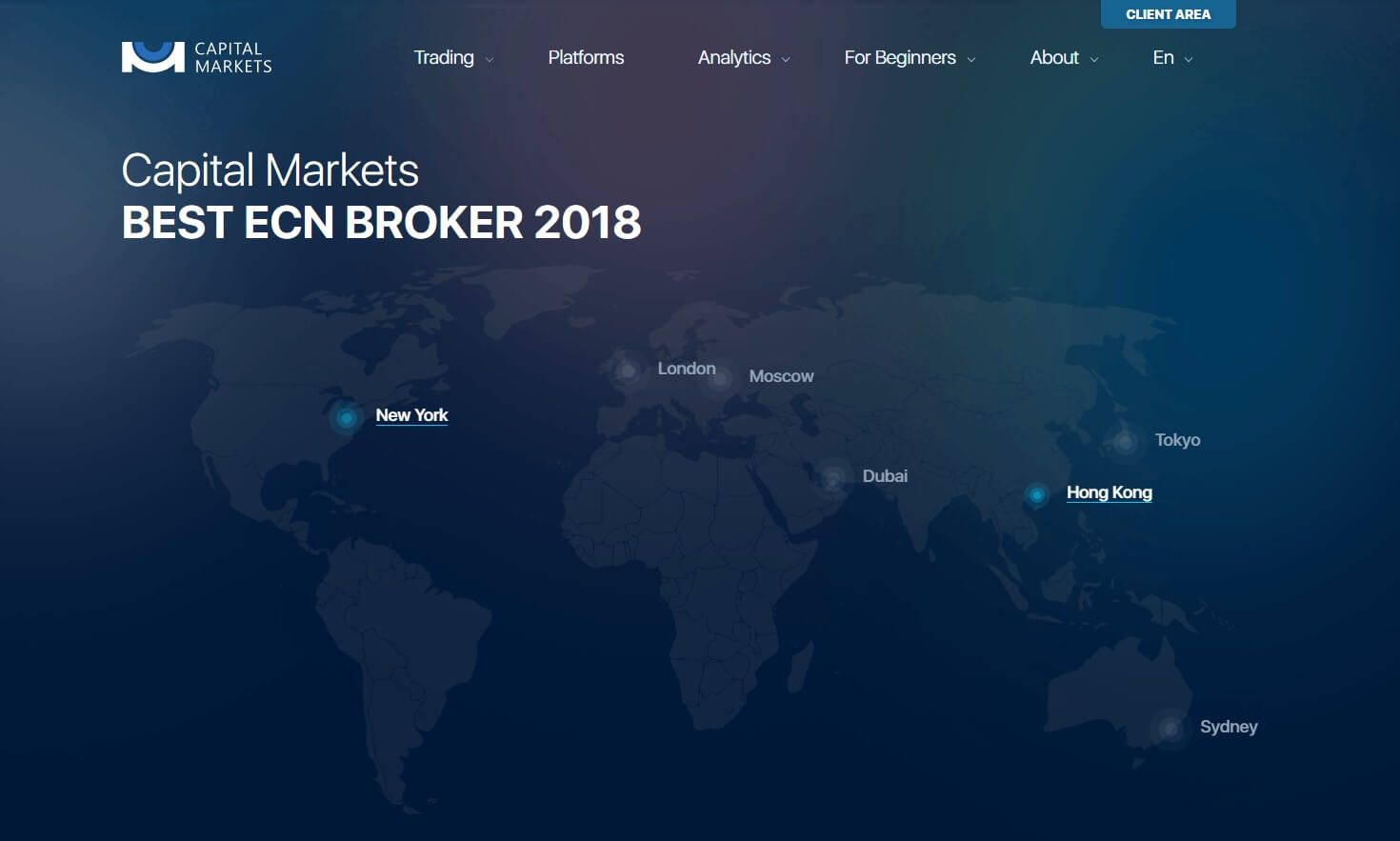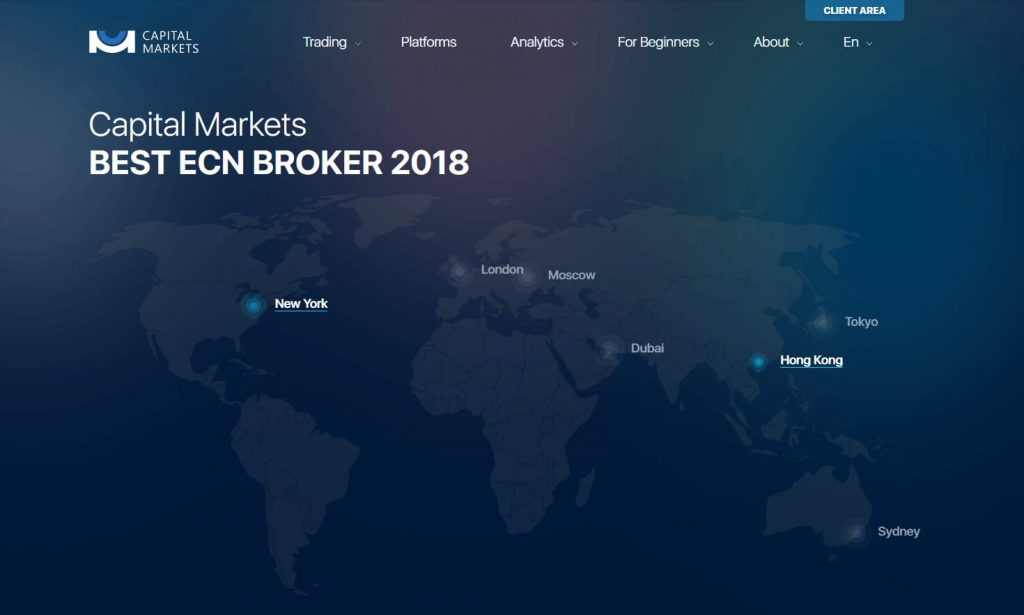 Capital Markets Trading Platforms
Capital Markets provides MetaTrader5 as its only trading platform. MT5 was developed in succession to the popular trading platform, MT4. The former is known for its multi-market feature, where traders can open and trade in various markets at the same time. It also allows traders to open more than one chart at once. Capital Markets' MT5 platform is offered in three versions: web, desktop, and mobile.
To provide better trading services, Capital Markets leverages MT5 as its software engine. This allows traders to access MT5's full trading instruments and experience great usability and innovative interface. Some of the features that MT5 boasts are five order types, a demo account that clients can freely access to hone their skills and strategies, a social trading or copy deal feature that lets traders study or replicate the trades of others, and practicality in accessing client's accounts in any device.
With MT5, traders can also efficiently manage their portfolios of assets, use Expert Advisers, gain access to all the platform's analytical instruments, and make use of the MQL5 programming language that allows automated trading. Clients also have access to 38 technical indicators, 21 timeframes, 39 graphical objects, 4 scaling modes, and 17 modes of displaying custom indicators.
Capital Markets Trading Conditions
Capital Markets offers competitive trading conditions and specifications being that it is an ECN broker. It provides great opportunities for traders to maximize their capacity and evaluate their risk/reward profile with a low minimum deposit of 300 USD.
The other specifications offered by Capital Markets are: (1) MT5 with ECN connectivity, (2) floating leverage, (3) 1:500 maximum leverage, (4) 20% margin call level, (5) 0% stop out level, (6) 300 USD minimum deposit, (7) market execution, (8) 100 maximum orders, (9) 100 maximum volume and lots, (10) CFDs trading with over 3000 of the most liquid US stock CFDs, (11) Commodities trading with oil, metals, and natural gas, (12) Forex trading with over 70 currency pairs, and (13) Commissions of 7.5 USD per lot for forex, 7.5 USD per lot for commodities, and no commissions for CFDs.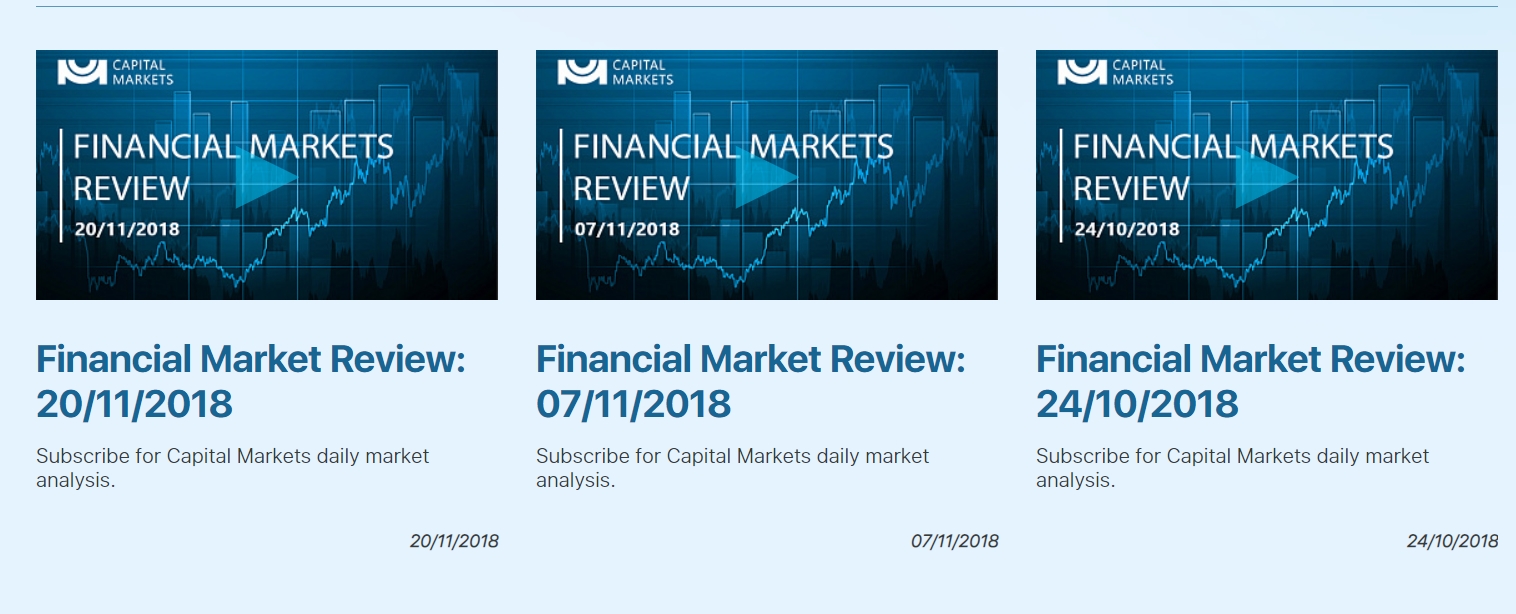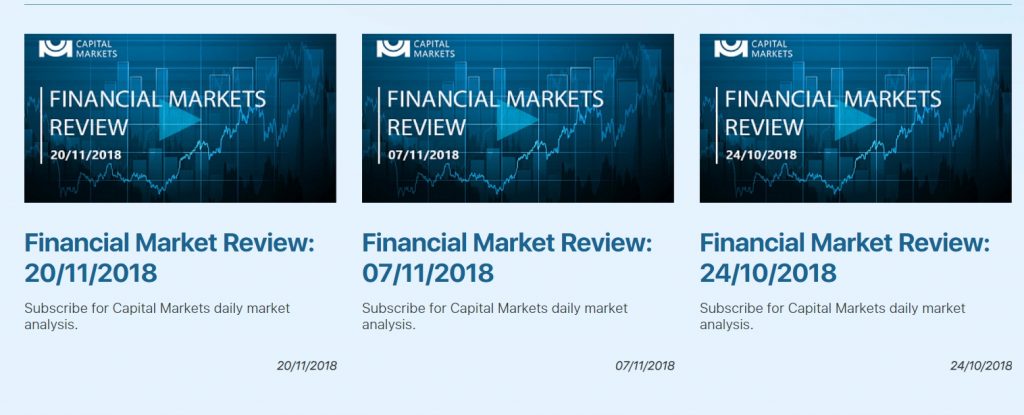 Capital Markets Final Review
Capital Markets offers great functionality with its MT5 platform and ECN connectivity, as well as competitive trading conditions that is true to an ECN broker. It maximizes the tools and functionality already provided by MT5 with its own. What's better is that potential clients can use the trial account to test the waters and learn about forex first before jumping into the arena of trading.
Capital Markets' social trading feature is a great addition to its good characteristics as it lets novice traders learn about complex strategies that expert traders use in different situations when trading. In this way, they can easily identify the various factors that may or may not affect the results of their trades. It also allows them to build their own strategies, may it be simple or complex, for their own benefit. This builds a community of traders that learn from each other and pass on their knowledge to future traders.
This broker also has a sufficient amount of research and educational resources on its website, including forex tutorials and analytics. Apart from those, there are also daily news, an economic calendar, and important market events that serve as a guide to traders before they begin trading for the day. These tools are most often used by traders to identify market movements as well as investor sentiment across all trading zones.
Despite Capital Markets' promotion of quality services, clients may find it a letdown that this broker is not regulated by any government or independent agency. This is an important factor when a client chooses a broker, with regulated brokers preferred by most traders. A regulatory status would add protection to the client, while the broker acquires more trust and better reviews. While Capital Markets' competitive features are tempting, its non-regulated status outweighs that.