Feb27
Capital Markets and Investments: Essential Insights and Concepts for Professionals by Siddhartha G. Dastidar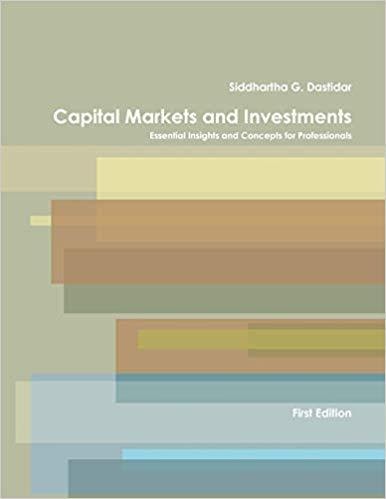 Description
Dr. Siddhartha G. Dastidar's book, "Capital Markets and Investments: Essential Insights and Concepts for Professionals," is an advanced book that discusses the inner workings of markets. One of the selling points about this book is how it would require a minimal background of expertise in the subject matter. Apart from explaining advanced market mechanics, it also delves into the fundamentals of financial institutions, financial instruments, and briefly touches upon upcoming developments in the industry.
About the Author
Dr. Siddhartha Ghosh Dastidar is an Associate Professor at Columbia University and has taught at the Graduate School of Business and the Department of Industrial Engineering & Operations Research. He teaches courses on capital markets and investment to full-time graduate and undergraduate students, and also in the executive education program.
Sid has nearly two decades of experience in the financial services industry, both buy-side and sell-side, across asset classes and regions. As part of the Quantitative Portfolio Strategy team at Lehman Brothers and Barclays Capital in New York, he has advised large institutional clients on portfolio construction, management, and risk budgeting issues.
Table of Contents
The Financial System – Introduction
Major Asset Classes and Markets
The Anatomy of the Sell Side
Overview of Buy Side Firms
Indices, Benchmarking, Risk Models, and Performance Evaluation
Topical Issues in Capital Markets
Introduction to Bonds – Treasury Pricing and Institutional Details
Factors Affecting Treasury Bond Prices
Further Topics in Interest Rate Markets
Other Fixed Income Markets
Equities – Valuation
Portfolio Theory, Asset Allocation and Factor Models
Introduction to Options
Options Valuation
Annexures

Return – Concepts and Calculation
Introduction to Financial Statements – Concepts of Capital Structure
Macroeconomics Primer
Basic Statistics and Data Analysis
Introduction to the Bloomberg Software/ Terminal