Beaxy Exchange is a new platform for crypto traders that services to numerous countries across the globe. Customer service, trading tools, and fee structure are some of the salient features of Beaxy crypto trading.
Learn more about Beaxy's advantage as an online crypto exchange along with its offerings and features by reading this Beaxy review.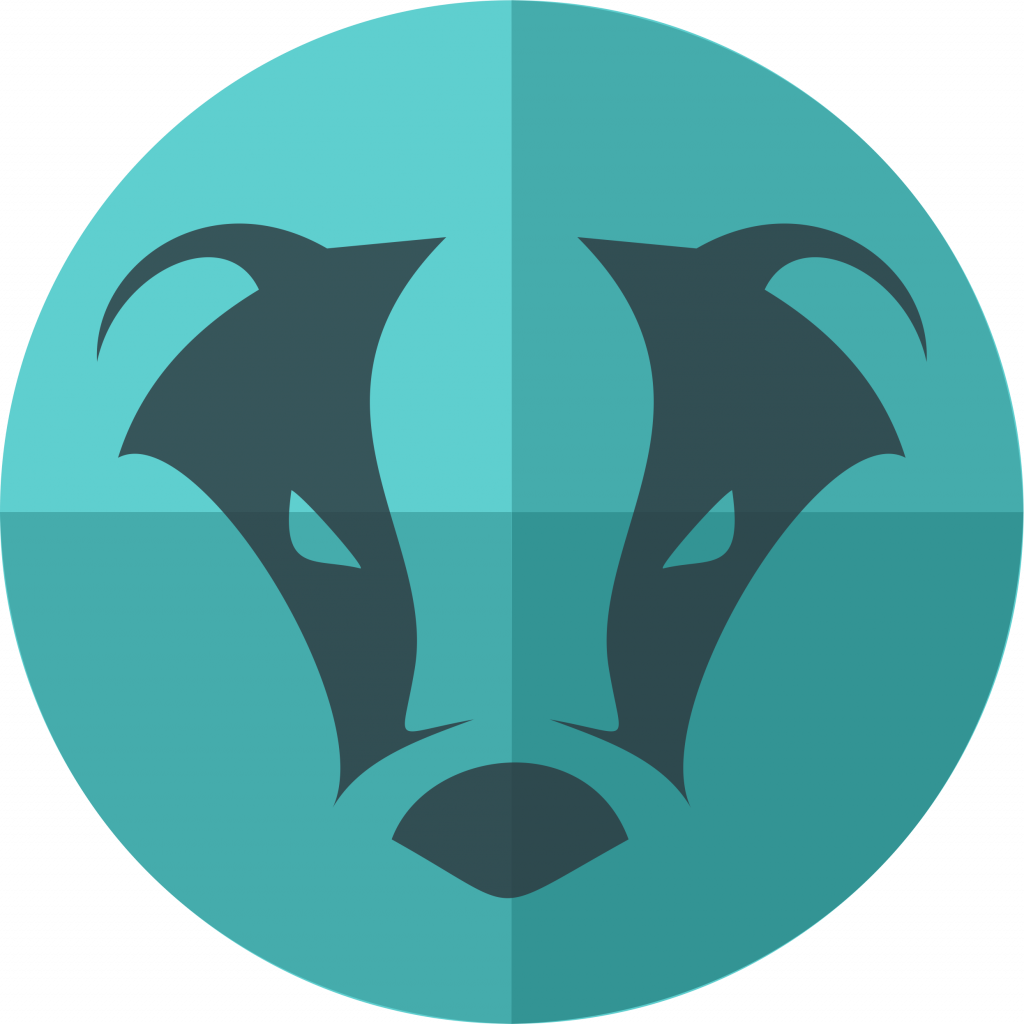 Beaxy Profile
Beaxy Digital Ltd joined the online cryptocurrency community in 2019 and launched Beaxy as a legit crypto exchange platform to over 180 countries worldwide. With a current daily trading volume of around $8 million, Beaxy is still trailing the market leaders in this aspect since it just joined the crypto sector recently.  
Artak Hamazaspyan is Beaxy's Chief Executive Officer. The firm is registered in the Caribbean Islands and has extension sites in Chicago and Illinois.  Beaxy is among the few crypto exchanges that have developed their own crypto token. Beaxy's coin is BXY and using it during transactions in its exchange platform will merit traders with rewards and bonuses.  
Beaxy Key Features
Trading Technology
Beaxy operates with advanced trading tools to support fast and efficient trade order processing. With its trading technology, Beaxy can handle hundreds of thousands of transactions per second (225,000 tps) with not more than 1 millisecond of latency. 
Moreover, Beaxy's platform is designed to handle long-term scaling and integrates other useful trading facilities such as analysis, data research, surveillance, and back-testing services courtesy of OneMarketData.
Functionality
Beaxy has its web-based trading platform which has an intuitive interface and can be easily navigated by first-time users. It has a customizable interface and special setting in Night mode and Day mode for round-the-clock trading. The platform also has an array of technical indicators and charts in various colors. Beaxy also supports mobile trading for on-the-go traders as its mobile app is available on iOS and Android devices. 
Aside from these, Beaxy is offering free educational resources for its users. 
Customer Support
One of Beaxy's outstanding services is its customer support as it is accessible 24/7. The live chat feature makes it easy for users to connect with Beaxy's team. Aside from the site's live chat functionality, Beaxy's team of client support can be reached through several social media platforms including Discord, Twitter, and Telegram.
The site is also available in multiple languages. Some other customer aid features available on Beaxy's site are FAQ, Support, and Knowledge Base.
Security
Beaxy is also taking premium priority in customer account security. It employs several levels of security to avoid phishing, data tampering, and wallet hacks. For one, it uses two-factor authentication to secure transactions and sensitive customer data. For another, IP whitelisting is also part of the firm's security measures for customers.
In addition, Beaxy has the KYC (Know Your Customer) and Anti-Money Laundering policy which takes part during verification procedures.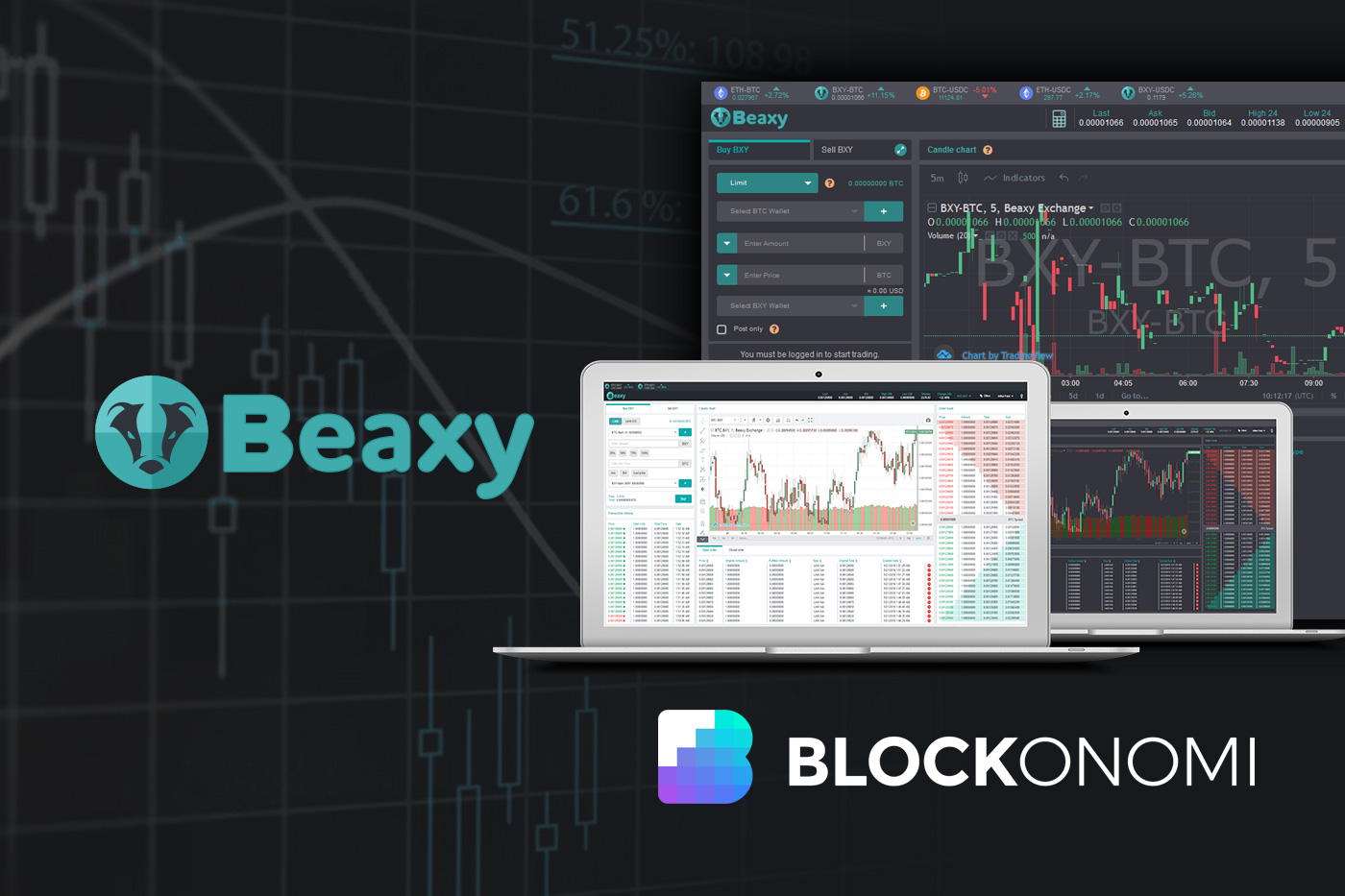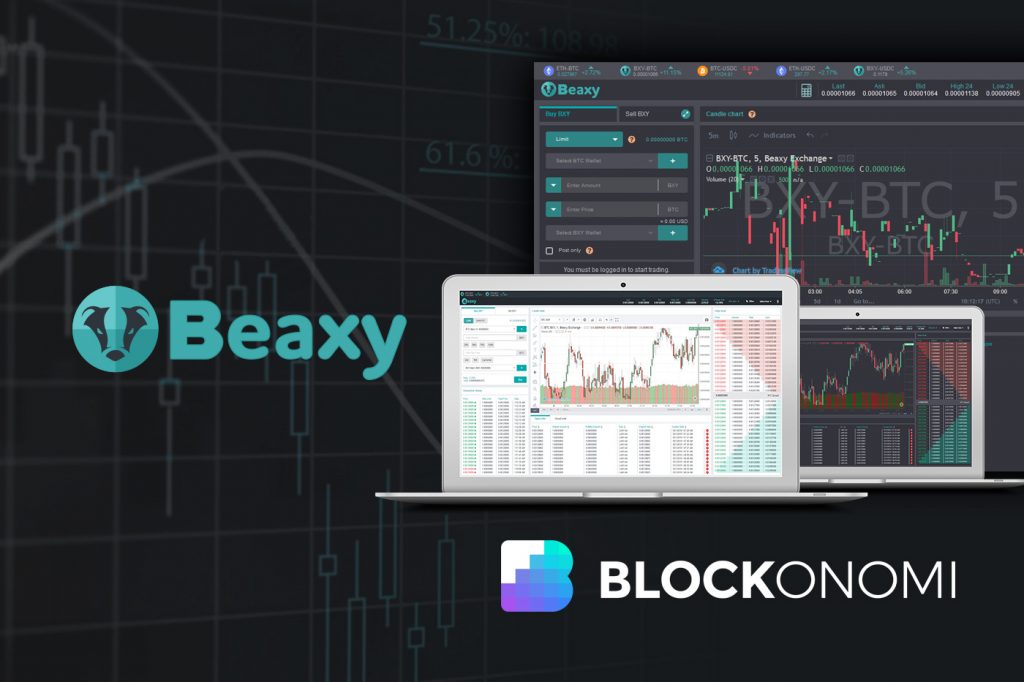 How to buy cryptocurrency on Beaxy
Prior to having your first crypto purchase on Beaxy, you need to register an account by clicking on the website https://beaxy.com/. After filling in the registration form, you will have to submit identification documents to verify your identity. Once your account is verified, you are now eligible to make your first account login and buy bitcoin and sell bitcoin or your others peg crypto coins.   
In funding your account, you can connect your bank account to your trading account, use debit or credit card, or opt for wire transfer. Connecting your bank account allows you to make instant deposits and withdrawal of your fiat holdings. If you choose to use your card as your payment option is likewise convenient and allows you to convert your fiat currency to Bitcoin instantly.
Beaxy is also sporting a custody wallet to help you securely store your crypto tokens. More so, when you place your first order, you will be thrilled to use additional order types apart from the regular limit and market orders. Complete your first transaction by choosing order type, price, and amount.
Beaxy Promotions and Fees
Another attractive feature of Beaxy is its low commission fees and special perks and bonuses. Beaxy is one of the few exchanges that parade a competitive fee structure. With Beaxy, users pay a commission fee of 0.20%. 
Additionally, if users will use BXY, Beaxy's native utility token, they can trim their fees by some 50% less. 
What's more, combining staking BXY together with staking their loyalty points, users will just pay up to as low as 0.75% commission rate.
Beaxy's generosity doesn't end there as account users will be rewarded with a 100% deposit bonus for deposits up to $500 equivalent value in USDC. Note, however, that bonuses cannot be used as payments for transactions on the exchange.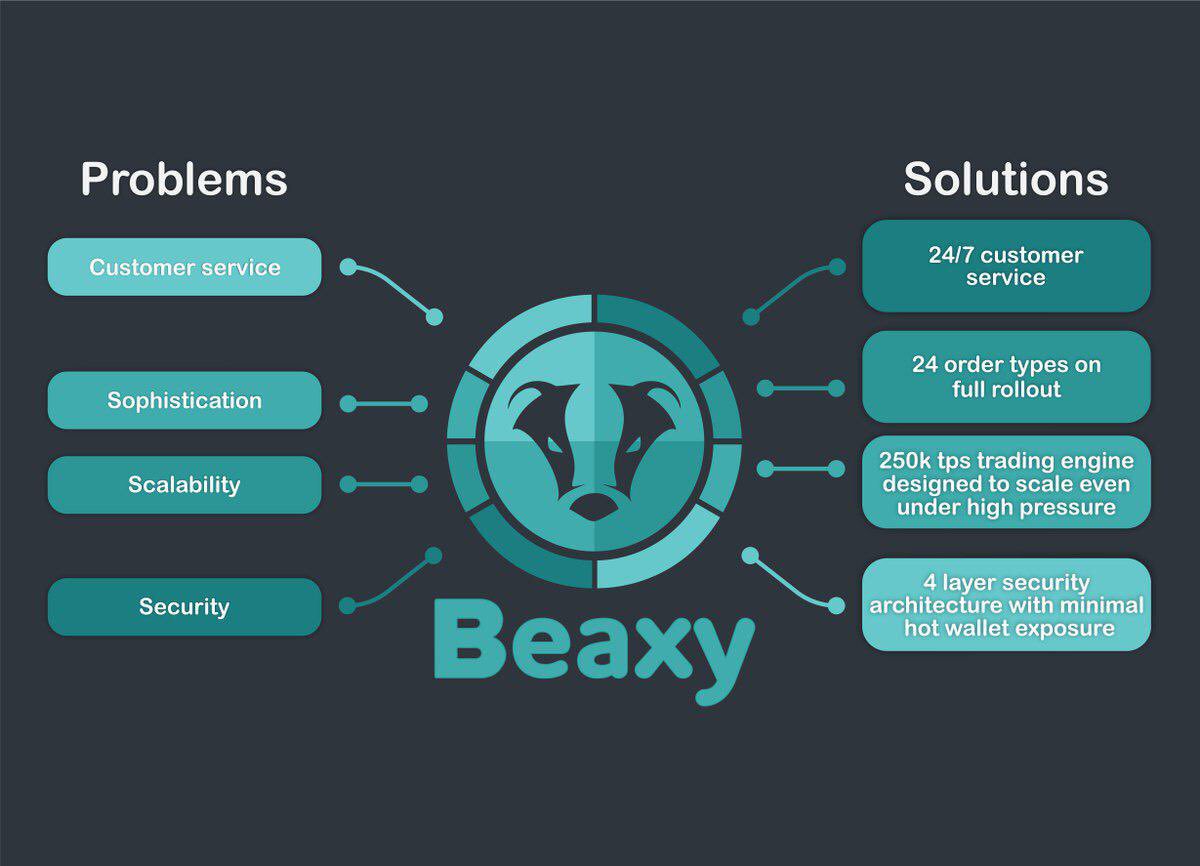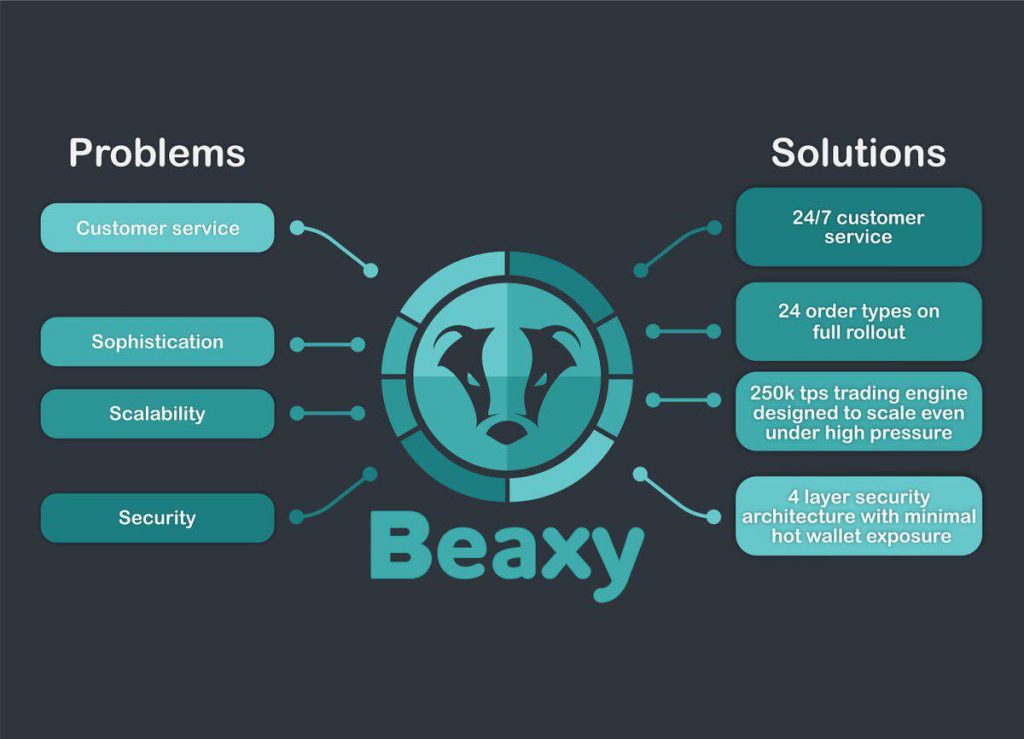 Beaxy Supported Cryptocurrencies
So far, Beaxy is also one of the crypto exchanges with the largest number of supported digital coins. Here is the list of tradable crypto coins on Beaxy:
Bitcoin (BTC), Ethereum (ETH), Beaxy (BXY), Litecoin (LTC), Ethereum Classic (ETC), Monero (XMR), Zcash (ZEC), NEO, Ripple (XRP), EOS, WAVES, DASH, USD Coin (USDC), Pundi X (NPXS), ICON (ICX), OmiseGO (OMG), Polymath (POLY), DragonChain (DRGN), 0x (ZRX),  Basic Attention Token (BAT), AION, Metal (MTL), Blockparty (BOXX), and Bitcoin Cash ABC (BCH ABC).
Conclusion
Despite being a young exchange, Beaxy is showing promise as a leading crypto platform capped by its competitive pricing, excellent customer support, advanced trading tools, and secure trading.
As it works on launching a more comprehensive learning center for its user and increasing its number of supported digital assets, Beaxy will continue to grow as a competitive exchange in the industry.