Ayondo FX Broker
Ayondo is a financial services provider focusing on forex, CFDs, and binary options. According to many client reviews, it is a high-risk broker, while others claim that the broker fares well in its services. There is limited information to Ayondo's features and services on its website, but there are several highlights. 
Ayondo Security and Licenses
Ayondo is the brand name of Ayondo Markets Ltd, an online financial and brokerage services provider. It has an annual revenue of 10 million EUR. Ayondo was established in 2009 in Germany by Thomas Winkler and Robert Lempka. As the broker acquired more clients internationally, it established offices in several cities around the world. Ayondo has regional offices in Europe, including one in London, which is soon expected to turn into the broker's headquarters. 
Ayondo is licensed to operate and regulated by the Financial Conduct Authority (FCA) in the United Kingdom. It is unclear whether this broker is regulated by any other regulatory body, but an FCA license is an indicator of good broker reputation. Moreover, this broker implements a few key security measures to ensure that the clients' data and funds are secure as they trade. Ayondo partners with the most trusted banks in the United Kingdom in keeping client funds in segregated accounts. This broker only partners with top-tier banking institutions to ensure that their clients' funds are secure from any form of financial risk. 
Ayondo Platform Services
Ayondo has a decent range of platform services to offer, which includes a streamlined platform that combines convenience and functionality. It has a wide range of services that cater to all levels of traders.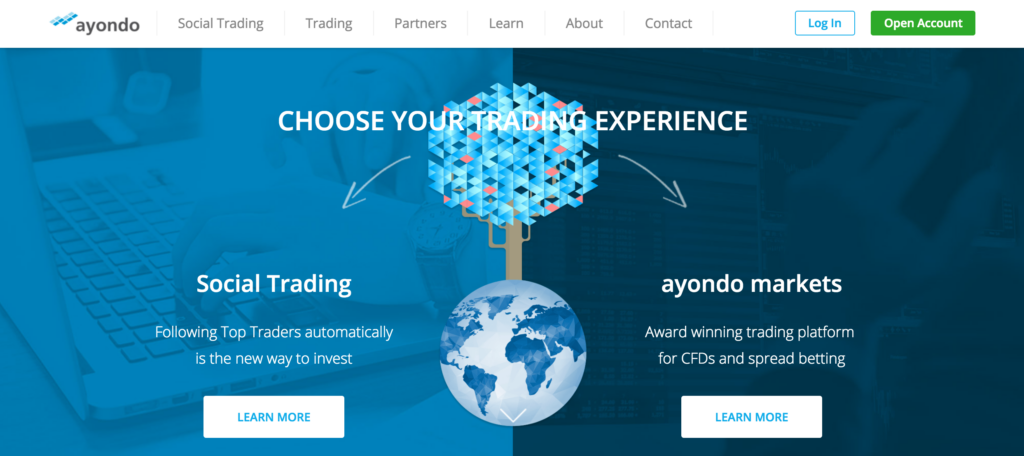 TradeHub Live Platform
Ayondo's platform is streamlined and designed specifically for quality user experience. This platform is highly sophisticated with an intuitive interface, making it efficient and easy to understand. It is perfect for beginners but also sophisticated enough for professional traders. It includes a customization feature that lets each trader set specific parts of the platform to their preferences. With this platform, traders can open positions, execute trades, check margins, view cash balances, and choose trading instruments. Automatically, stop losses are also set once a trader opens any position. 
TradeHub Mobile
Ayondo offers the TradeHub Live Platform in a mobile version for traders who are always trading on the go. It is supported by Android and iOS. Traders have high praises for this mobile platform because of its perks and unique services. Users have access to variable portfolio margining and setting up trailing stops insured with loss protection. This mobile platform also includes usage tips, a sophisticated range of trading charts, a manal and help section, and even a search function. 
Ayondo Trading Conditions
Ayondo offers decent trading conditions that are applicable to traders of all levels. It provides competitive fees, commissions, leverage, and spreads. It is important to know about the trading conditions provided by any broker since these become factors to the fails and successes of your trades. 
Ayondo Live Account
The Ayondo Live Account offers a wide selection of trading instruments, as well as the perfect conditions for beginners and expert traders to make profitable trades. It is a straightforward account that is secure and easy to use. It gives traders access to CFDs, spread betting, and social trading. They can also generate revenue from traders on their followers list on the social trading platform who use their trades to copy and replicate it. Furthermore, Ayondo has a career progression system where traders are divided into categories in consideration of their skills. The beginning trader is named a Street Trader until they make their way up to the highest level, the Institutional. There are also commissions for every level passed, which grows bigger the higher you get to the top. 
Spreads
Ayondo earns from the difference between the spreads of the bid and ask. This broker offers spreads that begin at 0.8 pips for the EUR/USD forex pair. The average spread offered for most assets is 0.82 pips. 
Leverage
Ayondo's live trading account offers a leverage of 1:200, allowing traders to maximize market opportunities. However, traders must also trade cautiously with high leverages since they also bring a substantial amount of risks, which could lead to massive losses. Furthermore, Ayondo also offers margin trading. Both leverage and margins may amplify the risks involved in trading, so it must be used wisely. 
Commissions
Ayondo does not charge any commissions for any asset traded. 
Trading Fees
Ayondo charges an overnight rollover fee of 3%. It also charges additional fees for long positions, as well as a follower fee that depends on a few factors. The latter may include a 25% performance fee and a 1% management fee. 
Ayondo Conclusion
Ayondo offers competitive trading conditions and unique services that fit all types of traders. It has a growing client base despite the mixed reviews about its services. It is regulated by the FCA, which is one of the trusted regulatory bodies in Europe. However, several clients have complained about some trading conditions set by the broker. Overall, the unique features, especially the TradeHub live platform is preferable for both novice and expert traders.