Arum Capital is the brand name of ArumPro Capital Ltd., which fully owns and operates it. This broker boasts great trading conditions, beginning with the absence of deposit and withdrawal fees. Arum Capital also promotes transparency when it comes to their services, such as quoting direct market prices and linking all client transactions straight to the liquidity providers.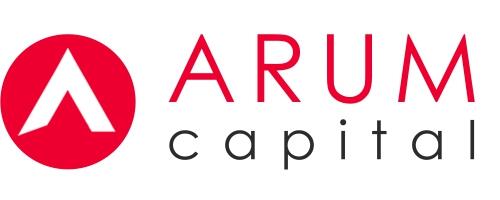 Arum Capital Regulation and Security
Arum Capital operates under the regulatory watch of the Cyprus Securities and Exchange Commission with registration number 323/17. This broker also complies with the European Markets in Financial Instruments Directives.
To protect their clients' funds, Arum Capital only partners with major high street banking institutions. They also participate in the Investment Compensation Fund, which is an insurance policy for client funds as a protection against systemic risk and potentially large losses. Arum Capital also segregates each client's funds from another as well as from their own corporate accounts. This assures clients that only they have access to their account and their money and also protects them from monetary fraud.
Arum Capital Account Types
Arum Capital has two account types, excluding its free demo account. These two accounts are called ECN Standard and ECN Classic. Both accounts fall under the STP/ECN standards.
An ECN account is an electronic communications network that automates data transfer from the liquidity provider to the trader. With an ECN account, once the trader executes a trade, it will be transferred to the broker, then to the ECN-network, which will execute the order in accordance with standards.
Some of the prized features of an ECN account include the following: (1) ultra-quick order executions, where 99.9% or trades are done in less than five minutes, (2) the ECN-network is a highly reliable network that incorporates high-level banking institutions and financial corporations, and (3) the omission of conflict of interest since brokers can only transfer the client's trade executions to the ECN network and has no influence on it.
Arum Capital's ECN Standard and ECN Classic accounts both require a minimum deposit of $500. Both platforms avail the MT5 platform and can use hedging and algorithmic trading. However, the two platforms differ in the aspect of commissions. The ECN Classic Account Commissions rarely charge for trades, while the other charges a commission fee for almost each one. Both accounts have access to an equal number of trading instruments, use the 1:30 leverage, and have a maximum order of 100. However, the spreads on the ECN Standard account start at 0.0 pip, while the ECN Classic account starts at 0.7 pips. The two also use market execution and the margin call/stop out ratio of 100%/80%.
Arum Capital Tools and Research
Arum Capital has a rather limited set of tools and research materials. Still, they provide the basic and most important ones in helping the trader in his career.
Technical Analysis
This is basically a list of examples or demonstrations about how technical analysis was used in each trade. These include identifying and testing out support and resistance levels, range trading, trend reversals, etc.
Economic Calendar
The Economic Calendar lists all the micro and macro events that are relevant to the financial markets. This tool classifies all market news using the following parameters: time of the news, country index, forecast, previous value, actual value, and degree of importance.
Blog
The Blog is a culmination of articles for traders, investors, and potential clients. There are articles on the basic concepts of foreign exchange, strategy analysis, and traders' success stories. It is suited for both beginning and intermediate traders. There are also articles for investors looking for the differences in various trading strategies and when they can strategically use them.
Forex Calculator
This is a useful tool for both beginners and professional traders. It can be used to solve the point value, margin, spread cost, commission amount, swap, and potential profit in the currency pair of your choice.
Video Review
Video Reviews are basically archived tutorial videos and webinars that serve as research and educational materials to the traders. This works well with beginners if they want a more conversational explanation of certain terminologies or strategies.
Arum Capital Final Review
Arum Capital has great features and characteristics for a brokerage firm that only offers one trading platform. While MT5 was not particularly designed for forex trading, unlike MT4, it still performs better than most platforms available in the market. Arum Capital's offering of ECN accounts is also attractive to investors who are looking for transparent trading. Clients also benefit from Arum Capital's tight security measures, including the Investor Compensation Fund, which insures each client's funds up to 20,000EUR. This broker also has a good regulatory status.
Arum Capital's tools and research materials also live up to the standards of a high-tier broker. It offers high-quality tools that really help traders, especially beginners, learn their way in the market. All these qualities make Arum Capital a trustworthy and recommendable broker.