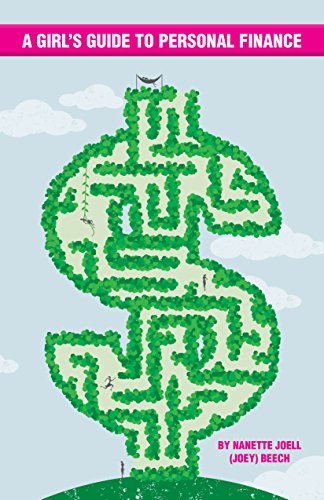 Review A Girl's Guide to Personal Finance
by NANETTE JOELL BEECH
Description
Book experts have it that A Girl's Guide to Personal Finance was written to carry out an easy to understand the financial discussion, all while providing comprehensive information for people of different strata. Joey's personal story engages and connects readers to important life skills that one needs to know and develop in financial management.
With lessons and lectures mainly from Joey's personal narrative and through the utilization of day to day insights and examples, the author made it possible to administer a humorous and educational method to discuss financial concepts comprehensively.
Derived from personal experiences, lessons were presented with practical advice and insights to provide integral discussions on overall money management. With finances come one's fear in mathematics, but one does not have to a math wizard to ace financial management. Know that this guidebook is here to have full-blast guides on concepts of a paycheck, maximizing the benefits of one's retirement account, and other necessary financial information that every woman needs to manage finances appropriately and wisely.
About the Author
Nanette Joell (Joey) Beech integrated her experiences as a daughter and a mother to produce a moving book about women's experiences in efficiently handling financial life. Going to her academic background, she possesses a business education degree from the University of Minnesota- Twin Cities and almost 25 years of professional expertise.
Table of Contents
Preface
Section 1: Money Isn't everything
Chapter 1: Why Money Matters
Chapter 2: What Money Is and What It Isn't
Chapter 3: The Math is Simple!
Section 2: Keeping What You Earn
Chapter 4: Pay Yourself First
Chapter 5: understanding Your Paycheck
Chapter 6: Credit- Know the Score
Chapter 7: Where to Keep Your Money
Chapter 8: Budget to Know Where You Are
Chapter 9: Shop Smart
Chapter 10: Assets versus Liabilities
Chapter 11: Big Guys
Chapter 12: Dealing with Debt
Chapter 13: Insure for a Good Night's Sleep
Section 3: Make Your Money
Chapter 14: The Magic of Saving and Investing
Chapter 15: Understand Your Retirement Accounts
Chapter 16: Investing Terms You Need to Know
Chapter 17: How Much Is Enough?
Chapter 18: Don't Let Fear Sidetrack You
Chapter 19: What's It To You?
Section 4: Tidbits and Resources
Chapter 20: Time is money, Spend it Wisely
Chapter 21: Wisdom of the Ages
Chapter 22: Tools and Resources
Notes
Acknowledgements
About the Author